Thor: Ragnarok Early Reactions Are Here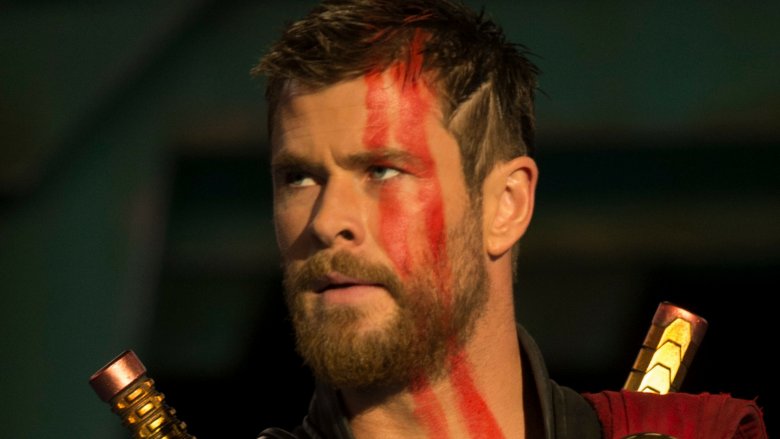 The social media embargo for Thor: Ragnarok lifted early Monday morning, giving audiences their first hint at what Marvel's risky new undertaking may look like. Luckily for fans who have been getting hyped thanks to the movie's epic trailers and awesome posters, this one looks like a slam dunk, as early reactions are overwhelmingly positive.
Collider's Steven Weintraub wrote that he "loved" the movie, praising director Taika Waititi for doing an "amazing job." "Movie is loaded with his trademark humor," he said of the Hunt for the Wilderpeople and What We Do in the Shadows alum. "Laughed beginning to end." Yahoo! Entertainment's had similar thoughts, writing that the movie is "hilarious and weird and offbeat and retro and sublime." "Love how Marvel let Taika Waititi make a move that's Waititi-ish as hell," he added.
i09's Germain Lussier also enjoyed the film, writing, "Thor: Ragnarok is just plain fun. It's hilarious from start to finish with quirky performances and exciting action. Tessa Thompson is the MVP." Collider's Haleigh Foutch was also a fan of Thompson, saying that she "walks away with this movie." "[Thor: Ragnarok] is laugh out loud funny from start to finish," she wrote. "Stumbles a bit in the first act, but it triumphs when it gets weird with it."
CinemaBlend's Conner Schwerdtfeger called the movie "the best Thor movie to date," saying that it has "tons of laughs and some fantastic superhero action." "After seeing [Thor: Ragnarok] I can say that [Chris Hemsworth's] Thor will become many people's No. 1 favorite Avenger," he continued. "The guy shines in this." 
His co-worker Eric Eisenberg had similar thoughts, writing, "[Thor: Ragnarok is a ton of fun! Self-contained MCU plot, but character work is awesome, and the adventure is a thrill. Best of the Thor movies! Hulk is once again a scene-stealer, and a lot of it is that he can finally talk. Great to see him back on the big screen." Blogger Xillla Valentine also called Mark Ruffalo's Hulk "incredible," while also praising the movie for having "so much humor that goes perfect with the action." 
For those Jeff Goldblum fans worried that the film wouldn't be Goldblum-y enough, many reviewers also offered reassurances that the Jurassic Park star gets his time to shine in the flick. "Jeff Goldblum gets to be Jeff Goldblum in Thor: Ragnarok in a way that will very much please Goldblum fans the world over," wrote The Associated Press' Ryan Pearson. Added People's Kara Warner, "[Thor: Ragnarok is SO much fun I almost can't take it. The best: Thor movie, Cate Blanchett scene stealing, Jeff Goldblum Goldblum-ing."
Not all of the reactions were entirely positive. IGN's Jim Vejvoda wrote that the film is "the best Thor movie BUT still think it's really good not awesome." Forbes' Scott Mendelson called the movie "slight," although he still noted that it was "wholly entertaining" and called it a "solid" MCU entry. SlashFilm's Peter Sciretta wrote, "Jokes and characters are front and center to the action and drama. This will be the thing people will either love, or dislike, about the film." 
Thor: Ragnarok hits theaters on Nov. 3.