Thor: Ragnarok Character Posters Revealed, Tickets Now On Sale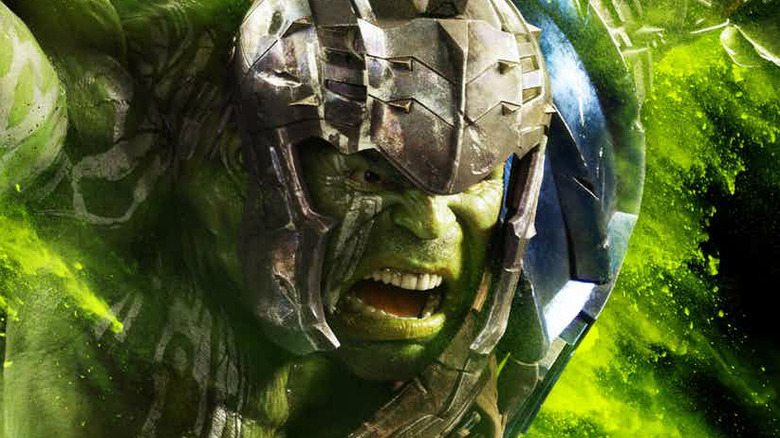 Walt Disney Studios
One thing is for sure: this ain't the Dark World.
Marvel unveiled eight splashy new character posters for Thor: Ragnarok, and they're as colorful as anything we've seen from this corner of the Marvel Cinematic Universe. Check them out below.
Each of the posters are set with signature neon hues referencing each of the main characters in the flick: the increasingly funny Thor (Chris Hemworth), his sketchy adoptive brother Loki (Tom Hiddleston), a gladiatorial Hulk (Mark Ruffalo), Goddess of Death Hela (Cate Blanchett), Thor's dad Odin (Anthony Hopkins), the warrior Valkyrie (Tessa Thompson), the manipulative Grandmaster (Jeff Goldblum), and the former Bifröst Bridge sentry Heimdall (Idris Elba).
Director Taika Waititi recently talked about some of the movie's comic book inspiration (via Nerdist). "We pulled from Planet Hulk. And we pulled a little bit from God Of Thunder," he said, also pointing to the colorful panels of legendary comic artist Jack Kirby. "I just sort of looked at all the stuff that I personally feel is the coolest things in the comics. Like, 'We should have that! We should have that! We should have that! We should have that!'" 
Marvel also announced that pre-sale tickets are available now, but we'll still have to wait a while to see the flick. Thor: Ragnarok crashes into theaters on Nov. 3.
While we wait, find out why the movie will blow you away.