The Comedy Legend Who Almost Played Haymitch In The Hunger Games
Thanks to an intriguing prequel book put out by Suzanne Collins in 2020 and its subsequent film adaptation, there's a renewed interest in "The Hunger Games" franchise. While the world waits on bated breath to see what Rachel Zegler manages to do in the role of Lucy Gray Baird in "The Ballad of Songbirds and Snakes," it's as good of a time as any to go back to the trilogy (or tetralogy if you count movies) that started it all. 
"The Hunger Games" films launched the careers of its young cast and helped introduce a Young Adult audience to older, more established performers. One of those in the latter category is Woody Harrelson, who embodied the darkly funny persona of Haymitch. He's a former victor of the Hunger Games himself who now functions as a mentor to Katniss (Jennifer Lawrence) and Peeta (Josh Hutcherson). Harrelson does an admirable job in the role, at times being funny and in other instances serving as a cautionary tale. But Harrelson almost didn't get the part had negotiations gone through for another comic actor to take the role.
John C. Reilly was considered for the role of Haymitch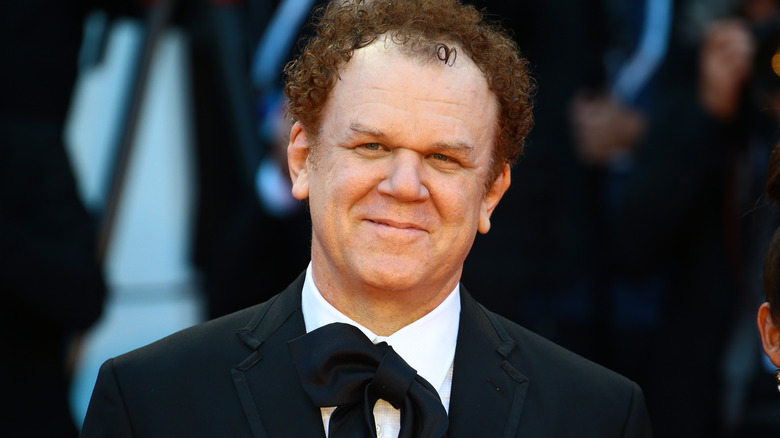 Matteo Chinellato/Shutterstock
In April 2011, Vulture reported on a scoop saying how the studio was interested in John C. Reilly for the part of Haymitch. It seems like a bit of inspired casting. Reilly had ample experience in comedies around that time, especially with roles in the likes of "Step Brothers" and "Walk Hard: The Dewey Cox Story." However, he also showed off his more dramatic side while working with director Martin Scorsese in his films "Gangs of New York" and "The Aviator."
It was around this time that Reilly was also in consideration to star in "Oz, the Great and Powerful," but apparently, once the offer for "The Hunger Games" came in, those talks stalled. At the end of the day, Reilly didn't end up starring in either film for unknown reasons. Woody Harrelson got the part in "The Hunger Games" and wound up reprising the role for all three of its sequels. 
Reilly hasn't done too poorly for himself over the years. He's starred in major blockbusters like "Guardians of the Galaxy" and "Kong: Skull Island." Most recently, he appeared as Jerry Buss in "Winning Time: The Rise of the Lakers Dynasty."