Blade Runner 2049 Disappoints With $31.5 Million Opening Weekend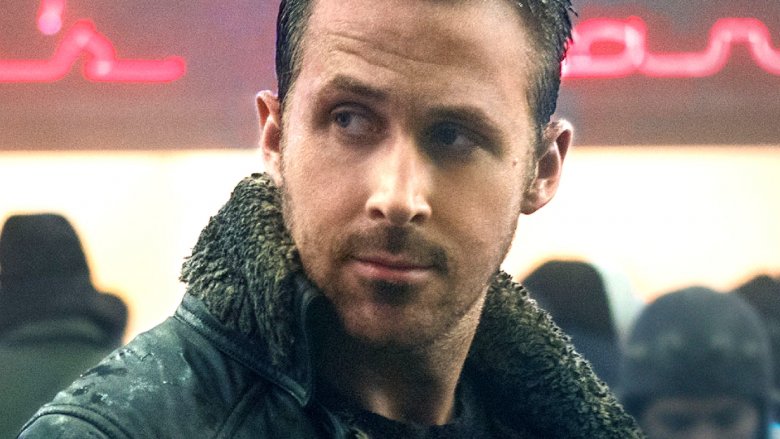 Things did not go as planned for Blade Runner 2049 at the weekend box office. The film, initially projected to bring in $45 to $50 million in its opener, took first place with a dismal $31.5 million, a big blow against the film's $150 million budget.
Blade Runner 2049 takes place 30 years after the events of the first film. The movie focuses on a new LAPD blade runner in Officer K (Ryan Gosling), who unearths a long-buried secret that has the potential to plunge what is left of society into chaos. K's discovery leads him on a quest to find former LAPD blade runner Rick Deckard (Harrison Ford), who has been missing for the last three decades.
The original Blade Runner didn't make a huge box office splash when it hit theaters in 1982. The film had a $6.15 million opening weekend and eventually went on to make $32.87 million total. (via Box Office Mojo) However, the movie has since achieved a cult following, and many thought that the sequel's rave reviews would translate into a much bigger box office haul.
Things were going on track for the film on Thursday when it brought in $4 million in previews, on par with other $45 million opening weekends like Mad Max: Fury Road, Tron: Legacy, and Prometheus. However, things started to go awry on Friday when it brought in just $12.5 million, and it continued to disappoint on Saturday, hinting that the film's hardcore fans all caught it early. Those who did see the movie at least had positive thoughts, giving it an A- CinemaScore.
This weekend's other new release, the Kate Winslet and Idris Elba survival thriller The Mountain Between Us, also disappointed, bringing in just $10.1 million in its opening weekend. While that was still good for the modestly budgeted film, it's not exactly what the studio was looking for against a $35 million expenditure. 
Third place went to the horror juggernaut It, which continues to show remarkably strong legs, while fourth went to this weekend's other new wide release, My Little Pony: The Movie. The kids film fell right around expectations with an $8.8 million haul. Also of note is Focus Features' Victoria and Abdul, which expanded to 732 theaters this weekend and brought in $4.1 million for eighth place.
You can view this weekend's full box office results (via Box Office Mojo) below.
Top 10 Weekend Box Office Gross
1. Blade Runner 2049: $31,525,000 (– percent), $31,525,000 Total Domestic Gross   
2. The Mountain Between Us: $10,100,000 (– percent), $10,100,000 Total Domestic Gross  
3. It: $9,655,000 (-42.9 percent), $304,933,478 Total Domestic Gross  
4. My Little Pony: The Movie: $8,800,000 (– percent), $8,800,000 Total Domestic Gross  
5. Kingsman: The Golden Circle: $8,100,000 (-52.2 percent), $79,964,425 Total Domestic Gross  
6. American Made: $8,073,000 (-51.9 percent), $30,444,960 Total Domestic Gross  
7. The LEGO Ninjago Movie: $6,750,000 (-42.0 percent), $43,823,663 Total Domestic Gross  
8. Victoria and Abdul: $4,142,000 (+279.2 percent), $5,958,394 Total Domestic Gross  
9. Flatliners: $3,800,000 (-42.2 percent), $7,677,575 Total Domestic Gross  
10. Battle of the Sexes: $2,400,000 (-29.8 percent), $7,677,575 Total Domestic Gross