Blade Runner 2049 Stumbles At The Friday Box Office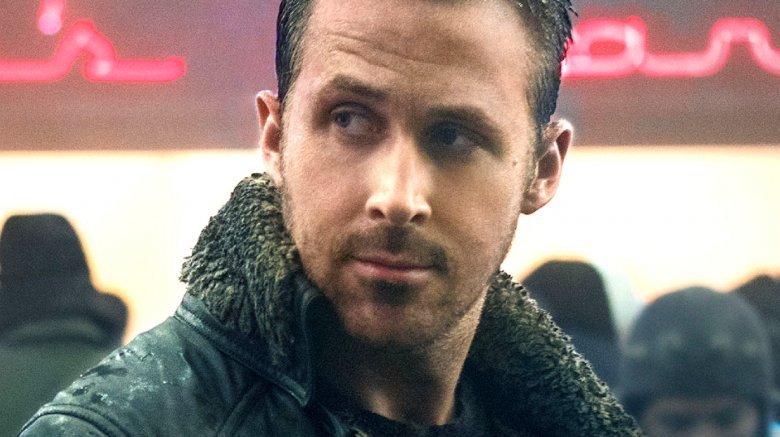 Critics have been gushing over Blade Runner 2049, with CinemaScore stamping the sci-fi sequel pic with a noteworthy A- score and reviewers pouring out their positive feelings about the Ryan Gosling and Harrison Ford-led flick on social media. All odds appeared to be in favor of Blade Runner 2049 leading up to its October 6 release, and it was predicted to best the box office in its opening weekend. But now, in a surprising turn of events, Blade Runner 2049 faltered at the Friday box office, falling far below initial revenue predictions. 
According to early estimates, the film was poised to pull in $45 to $55 million by Sunday, October 8, but Warner Bros. recently reported earnings of just $12.7 million from Friday night screenings—revenue that actually includes the $4 million take-home from Thursday night pre-release showings. This new figure places the estimated weekend total for Blade Runner 2049 at between $36 and $38 million, a shortfall of between $9 and $13 million for the Friday to Sunday window. 
While that is in no way a fatal sentencing for the film, it isn't a good start for the Denis Villeneuve-directed, Ridley Scott-executive produced movie, which reportedly cost over $150 million to make. In fact, this updated three-day weekend project isn't far off Scott's most recent misfire, Alien: Covenant. That pic took home $36.1 million during its opening weekend, before crashing in the domestic box office with a total pull of $74.2 million.
Deadline indicates that one Blade Runner 2049 financier wasn't impressed with Friday's early European box office results for the follow-up film, and that it's "up to Asia" to save it. Sony Pictures Entertainment is handling international distribution of Blade Runner 2049. Insiders state that the film is projected to earn between $48 and $50 million from its overseas markets.
What's more is that Blade Runner 2049 isn't up against much box office competition this weekend, so it doesn't seem as though moviegoers are opting to see other films over the sequel. Currently, the new wide releases out in theaters include Idris Elba and Kate Winslet's The Mountain Between Us, which pulled in $400,000 in previews, and the animated movie My Little Pony, which grossed $290,000. Other entries have been out for a while, such as Tom Cruise's American Made, Kingsman: The Golden Circle, and the record-smashing horror refresh It.
In defense of Blade Runner 2049, the original film wasn't a smash-hit right off the bat, either. Mixed critical reception swirled around the 1982 movie in the early days of its release, and it was a long and slow trek to notoriety thereafter, catalyzed by the Final Cut version of the film that Scott released and the seemingly never-ending mystery behind Ford's Rick Deckard. 
But sadly, based on these stats, it seems viewers aren't as enthralled by the lengthy revival as critics are. 
Blade Runner 2049 centers around Gosling as Officer K, an LAPD law enforcement agent and the newest blade runner who embarks on a mission to find Ford's Rick Deckard, the former blade runner who has been missing for over 30 years. Jared Leto, Robin Wright, Dave Bautista, Mackenzie Davis, and Ana de Armas also star.