Why Blue Bloods Fans Are Divided On What They Want For Danny's Future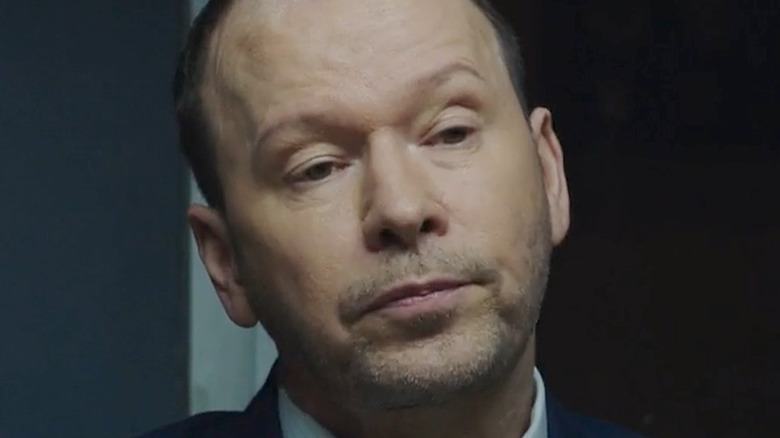 CBS
The pairing of Jamie Reagan (Will Estes) and Eddie Janko (Vanessa Ray) on "Blue Bloods" has been popular among the show's fans ever since it first became apparent that the two had great chemistry. Interestingly, when Ray was first added to the cast in Season 4, the intention wasn't initially to make the two a couple, but fortunately, the writers and showrunner Kevin Wade saw the same thing most viewers did. "They [the writers] never thought about the two characters getting together, never mind marrying," Wade told PopCulture.com. "But as we watched it evolve over the seasons, we thought, well, this is a natural thing, and the audience, I'm sure, is thinking the same thing that we the writers were."
Nine years later, Eddie and Jamie are now married and trying to start a family, a rare case of a happy, settled relationship on "Blue Bloods." Of course, it only seems natural that many viewers want to see the rest of the Reagan clan find love too, even if the actors who play them feel otherwise. "He's devoted to what he does on the job and to his kids, but he's kind of a man alone," Tom Selleck told TV Insider when asked if Frank Reagan will ever find love again. Similarly, Bridget Moynahan, the actress who plays Erin Reagan, told Glamour that romantic interests on the show have "always felt so forced. I didn't see the need for it." 
Unless we're digging into the romantic lives of the Reagan grandchildren, that only leaves Danny Reagan (Donnie Wahlberg), who has been single since his wife died in 2017. Notably, many fans can't seem to agree on what they want for his future.
Fans are split on whether Danny and Baez should become a couple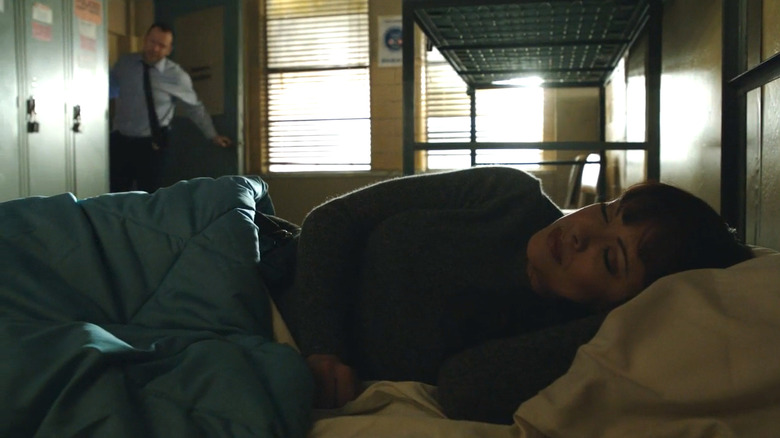 CBS
The topic of Danny Reagan's future on "Blue Bloods" is complicated in a number of respects. Although some fans appear eager to see the short-tempered detective follow in his father's footsteps to become Police Commissioner Danny Reagan, others remain squarely focused on his love life.
When u/JPPT1974 started a Reddit thread saying that she would like Danny Reagan and his partner, Detective Maria Baez (Marisa Ramirez) to get together, fans had a lot to say about the matter, with the first comment from u/calisto_fox. This user bluntly wrote, "No Danny and Baez getting together." Another Redditor concurred, writing, "I don't think Danny will ever find someone else. I don't think he can get past Linda tbh."
While some fans might wish the longtime partners would get together, showrunner Kevin Wade doesn't agree. "Once it happens, there's nowhere to go," he told TV Insider in 2021. "There really aren't stories in happy couples and there are definitely not stories in police detectives on the job having a personal relationship with their partner." While Wade's statement may read as a big fat "No," that doesn't mean those "Blue Bloods" fans are giving up. 
In fact, the heartfelt wishes of these fans expand to many different corners of the internet. In point of fact, the first comment on a photo of Ramirez on the "Blue Bloods" Instagram page simply reads, "Put Danny and Baez together though." Only time will tell if, against all odds, Danny finds love with Baez, or if Wade sticks to his decision that nothing good can come of it.