Psych: The Movie - What We Know So Far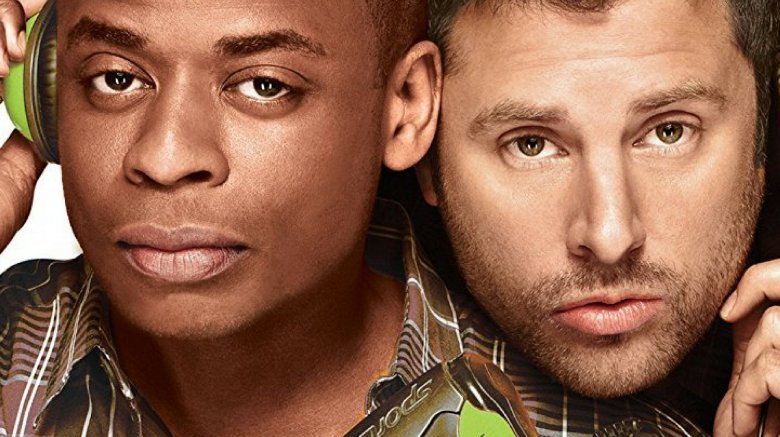 The boys are back. 
Earlier this year, it was confirmed that the beloved detective comedy-drama television series Psych, which wrapped its eight-season run back in 2014, would return to the small screen in the form of a holiday movie. Now, we know when that momentous reappearance will happen. Per Entertainment Weekly, Psych: The Movie is scheduled to air on December 7 on USA Network. 
Psych series star Dulé Hill—who plays Burton "Gus" Guster, a "straight man" pharmaceuticals salesman and the best friend of James Roday's Shawn Spencer, a freelance law enforcement consultant who pretends to be a psychic—confirmed the release date through a video message played at New York Comic Con on Saturday. 
If you thought the exciting news ended there, you would be sorely mistaken. During the series' Comic Con panel, fans were shown the first 20 minutes of the movie, which revealed a seriously awesome cameo: John Cena is set to make a special appearance in the two-hour movie. 
In Psych, Cena took on the role of Juliet O'Hara's (Maggie Lawson) super-spy brother, Ewan. Psych creator Steve Franks and star Roday didn't indicate when Cena pops up in Psych: The Movie, but they promised that his involvement wouldn't let anyone down. 
"He appears as Ewan O'Hara, and he's absolutely pivotal to the trajectory of where this could potentially go," Roday told EW after the panel ended. Franks added, "You will stand up from your couch and just start applauding the moment he comes in, because he's so good."
Penned by Franks and Roday, Psych: The Movie will pick up three years after the series' finale and bring together the entire original cast for a new adventure in sunny San Francisco, which sees them facing off against the fiendish Thin White Duke (Zachary Levi). Returning cast members Lawson, Kirsten Nelson, and Kurt Fuller also star, and Timothy Omundson, who played Detective Carlton Lassiter, will pop up as well.