Psych Returning As Holiday Movie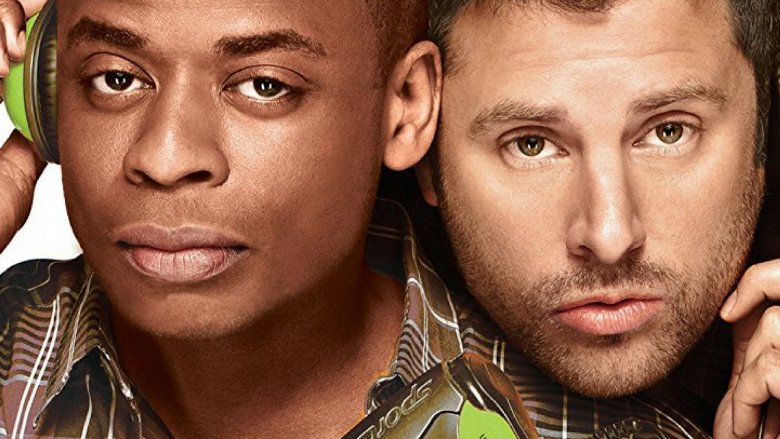 Psych lives again. Variety reports that the well-loved show, which concluded its eight season run in 2014, will return as a holiday movie for USA.
Psych starred James Roday as Shawn Spencer, a man with excellent observation skills who helps the Santa Barbara Police Department solve crimes by pretending to have psychic powers. Dule Hill, Maggie Lawson, Timothy Omundson, Kirsten Nelson, and Corbin Bernsen also starred in the series, which came from Steve Franks.
Talk of a movie has persisted since the show went off the air, with all of the cast and crew seemingly enthusiastic about the chance to return. Variety reports that Psych: The Movie will pick up three years after the series finale, bringing the whole gang and some returning fan-favorite characters together for the holidays as a mystery assailant targets one of their own.
"Psych is a beloved part of our USA family, and what better time to reunite with family than the holidays," said Chris McCumber, president of entertainment networks for NBCUniversal Cable Entertainment. "Steve and James have taken the unique brand of comedy that the series honed over eight seasons and packed it in to a two-hour movie that successfully rekindles one of the greatest bro-mances in television history."
"Psych has an absolutely phenomenal and constantly refreshing fan base," said Jeff Wachtel, Chief Content Officer for NBCUniversal Cable Entertainment and president of Universal Cable Productions. "We couldn't be more thrilled to gift our Psych-os this holiday season with Psych: The Movie. Steve, James, Dulé and the rest of the gang are all returning for a delightful holiday movie that will not– nay, dare not– disappoint!"
The movie, co-written by Franks and Roday and directed by Franks, will go into production on May 24. It is expected to air this December. While we wait for more of Shawn and Gus' antics, read up on the untold truth of the show.