The Parks And Recreation Guest Star That Fans Can't Get Enough Of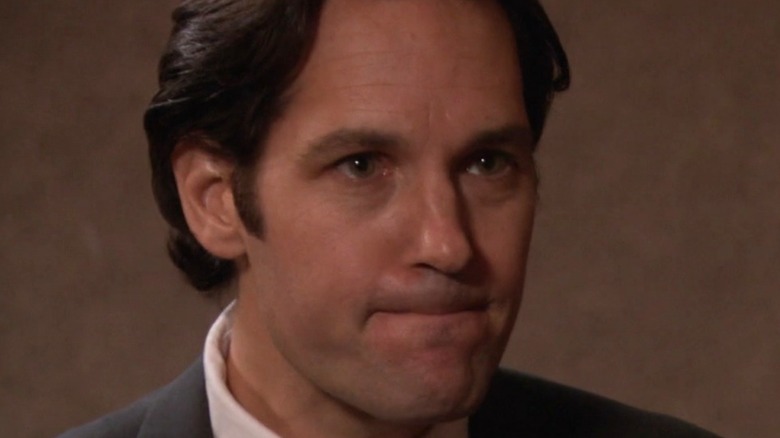 NBC
Over seven seasons on the air, NBC's "Parks and Recreation" managed to bring in a mind-boggling number of celebrity guest stars from all walks of life. A few of these celebrity guests only appeared in brief cameo appearances — such as the legendary comedian Bill Murray, who appeared only in a short video message as Mayor Walter Gunderson. In contrast, other celebrity guests like Paul Rudd and Sam Elliot became recurring characters within the series, with Rudd's character, Bobby Newport, actually serving as a major focus of the fourth season.
Perhaps most impressive are the numerous political figures the series managed to bring in as guest stars, including former presidential candidate Newt Gingrich, former first lady Michelle Obama, and then-Vice-President Joe Biden. The sheer number of A-list celebrities that appear in "Parks and Recreation" is nothing short of astounding. As such, deciding which guest star is the best in the entire series seems almost impossible. That said, it certainly seems like there is a clear favorite amongst fans on Reddit – Kathryn Hahn, who appears in the series as Jennifer Barkley.
Fans cannot get enough of Kathryn Hahn as Jen Barkley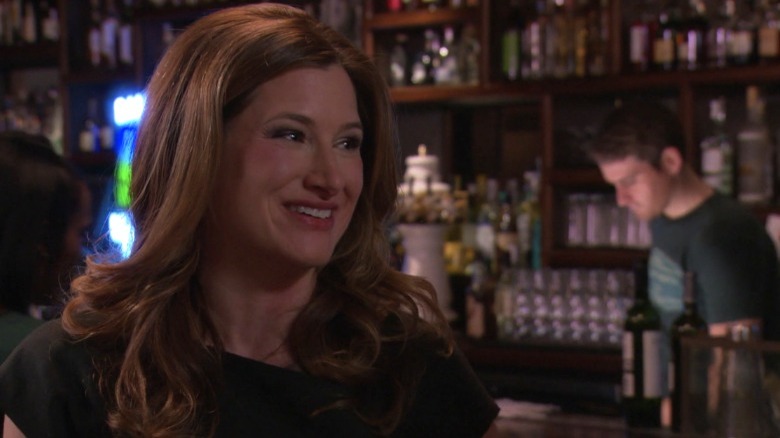 NBC
Although Jennifer Barkley first joined the series during Season 4, she became a major recurring character until the end of the series. Barkley is the cheerfully smug political strategist from Washington, D.C., whose incredible skill at her job is topped only by her own overwhelming confidence. Her time on screen was defined by her unabashed arrogance and outrageous bluntness, which many fans on Reddit seem to agree makes her one of the funniest minor characters in the entire series.
"She was by far the best supporting character in a show full of great supporting characters, and in my opinion better than some of the main characters," wrote u/yoaver. "Jen Barkley's energy was unmatched. I need someone like her in my life," echoed u/Itsjustjay1865. Even though Barkley first appears in the series as a rival to Leslie Knope (Amy Poehler) during the latter's bid for city council, many fans still found a way to fall in love with her, no doubt due to the exceptional performance of Kathryn Hahn herself. "I really love this character. And Kathryn Hahn is a treasure," wrote u/Songleaf.
Considering just how narcissistic her character is, the fact that Jen Barkley has received so much praise from fans is a testament to Hahn's skill as an actor –- and makes it abundantly clear that Jen is one of the most popular guest star in the whole series.