What Critics Are Saying About Blade Runner 2049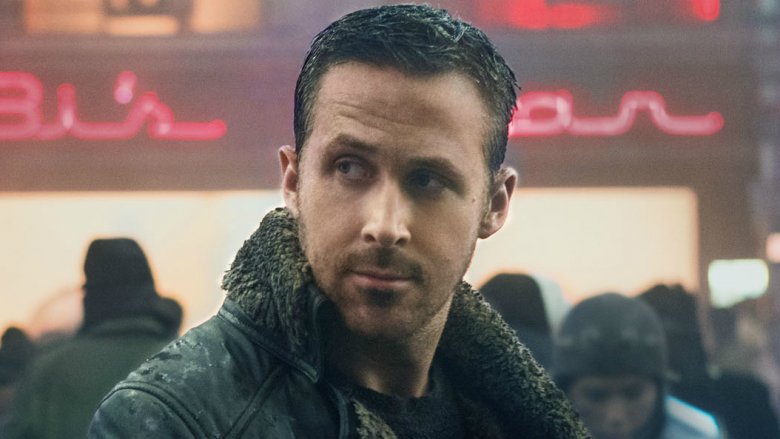 Warner Bros.
It's entirely possible that you might soon have a new favorite sci-fi flick. 
A week before Blade Runner 2049 hits theaters, the reviews are finally in, and critics are just about unanimous in their praise of director Denis Villeneuve and his sequel to Ridley Scott's groundbreaking 1982 neo-noir classic. 
Set 30 years after the events of the original, Blade Runner 2049 centers on an LAPD officer named K (Ryan Gosling), who learns a disturbing secret that could destroy what remains of human civilization. He seeks out long-lost blade runner Rick Deckard (Harrison Ford), while the nefarious replicant manufacturer Niander Wallace (Jared Leto) schemes to bring the world to its knees. 
Many of the reviews point out that it's difficult to say much more about the plot without giving away spoilers, but nearly all of them say that the movie is visually astounding.
Matt Singer at ScreenCrush said, "My God, what a beautiful movie this is. Blade Runner 2049 looks like someone dared director Denis Villeneuve and cinematographer Roger Deakins to make the most visually spectacular science-fiction film of the century—and then they actually did it. You could watch this movie with no sound (something I don't advocate you do, because the dialogue, music, and sound design are all incredible too) and still enjoy each of the film's 163 minutes. Every frame here tells a story."
Mike Ryan at UPROXX thinks it deserves an Oscar. "Blade Runner 2049 is gorgeous. Cinematographer Roger Deakins has shot what is one of the most beautiful movies ever made, and yet somehow he still won't win an Oscar this year because life is cruel. It's a brighter movie than the original."
Even the critics who think the plot is a little thin still can't get over how good the film looks. Leah Greenblatt at Entertainment Weekly said, "Villeneuve, one of the few filmmakers working today for whom the word auteur doesn't sound like an unearned affectation, may have fallen a little too in love with his own creation; at two hours and 40 minutes, aesthetic shock and awe eventually outpace the narrative. But how could he not, when nearly every impeccably composed shot—a surreal six-handed love scene; a shimmering hologram of Elvis, hip-swiveling into eternity; a 'newborn' replicant, slick with amniotic goo—feels like such a ravishing visual feast? Even when its emotions risk running as cool as its palette, 2049 reaches for, and finds, something remarkable: the elevation of mainstream moviemaking to high art."
Meanwhile, The Hollywood Reporter''s Todd McCarthy said that the performances don't quite match those in the original. "Everyone involved in this imposing enterprise has clearly dug deep to be both true to the original and come up with sharp ideas to create something more than a retread. Although the action scenes here are often brutal and [Sylvia] Hoeks supplies her vicious character with some unexpected emotional shading, no replicant warriors in Blade Runner 2049 can measure up to those played by Rutger Hauer and Daryl Hannah in the first one. Leto achieves the desired weirdness level as the corporate genius behind the upgraded replicants, while Wright is all business as a top cop."
But Josh Dickey at Mashable sums it up like this: "Blade Runner 2049 is a sci-fi symphony. Everything works together, thoughtfully, intricately and beautifully. Story, script, score, characters, ideas, sound design, visuals—oh my stars, those visuals—all in perfect complement, sparking off showers of greatness to blind the sum of these parts. Denis Villeneuve has allowed himself a luxurious 2 hours, 44 minutes to revisit the Ridley Scott cult classic, but not a frame or beat is extraneous or out of place. Even Villeneuve's constant interface with the 1982 original Blade Runner is harmonious, heartbreaking and additive. My god, I can't believe I'm saying this, but Blade Runner 2049 makes Blade Runner a better movie."
Find out for yourself when Blade Runner 2049 is unleashed upon the world Oct. 6.