My Dress-Up Darling Fans Have High Praise For The Anime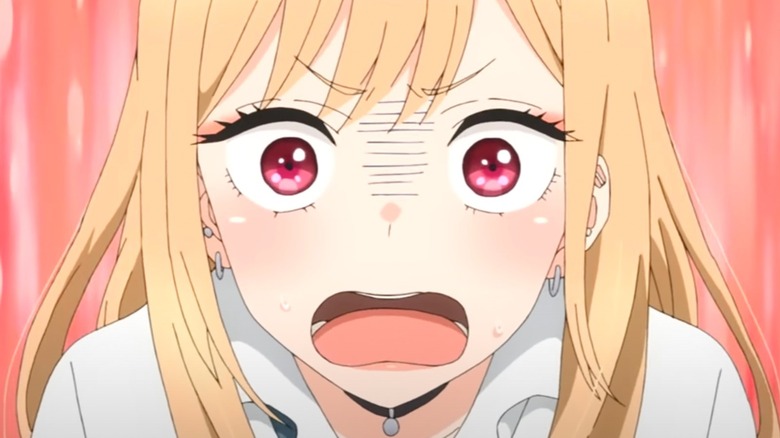 FUNimation Entertainment
"My Dress-Up Darling" has been among the most-watched anime of 2022 ever since it aired its first season (via Anime Hunch). In fact, according to some people, the popularity of the adaptation has led to a minor rivalry between fans of "My Dress-Up Darling" and "Attack on Titan." Based on the manga by Shinichi Fukuda, the slice-of-life romantic comedy series follows Wakana Gojo (Shoya Ishige and Paul Dateh), a first-year high school student and orphan who is raised by his grandfather.
Because he greatly admires his elderly caretaker, Gojo aspires to become a Hina doll-maker just like his grandfather. However, these plans are sidelined when the beautiful and popular Marin Kitagawa (Hina Suguta and AmaLee) catches him making doll clothes at school. Rather than make fun of his hobby, though, Marin instead enlists him to make a cosplay costume for her based on a video game character.
Gojo agrees, but also quickly finds his life complicated by the fact that he's falling in love with Marin. Still, he dutifully continues to help Marin with her cosplay even as he struggles to hide his feelings for her. As mentioned above, "My Dress-Up Darling" is highly regarded by viewers, but what do fans of the original manga think of the show?
Manga fans love the adaptation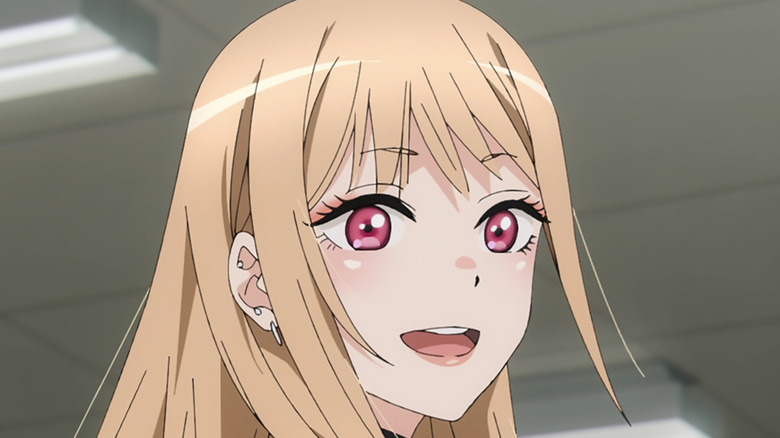 FUNimation Entertainment
According to the r/MyDressUpDarlingAnime subreddit, fans of the original work are highly pleased with the anime adaptation. In one particularly notable thread, u/Philly_SportsFan93 shared a side-by-side rendition of Marin pouting on the phone, showing how close the animators of the show are to nailing her trendy look and unique characteristics.
In the top-voted comment on the thread, u/IjustWannaGudTeam expressed their love for the series, explaining that the show's attention to detail is "one of many reasons why we like the show. In a reply to this comment, u/Kobieh02 was equally enthusiastic: "God, she even looks cute when she's jealous. I haven't liked a waifu this much since Rias from High School DxD."
The term waifu refers to an anime character, usually female, who a viewer finds significantly attractive. Indeed, much of the world seems to have fallen in love with "My Dress-Up Darling" just as much as they have with Gojo's cheerful love interest, Marin. Meanwhile, other fans have also gushed about how much they enjoy the series as a whole. "It's so hard after every episode to not start reading the manga. Trying to wait until the season ends to pick up where it left off," said u/slimeyshonen.
According to Socials Frag, the anime has so far covered the first 39 issues of the original manga, and there are nearly enough issues at the moment to lead to a second season. Although nothing is confirmed at the moment, the immense popularity of the show makes another season seems like a sure thing. Until then, fans will simply have to either read the manga or play the waiting game.