Gia Sandhu Compares Ethan Peck's Spock With Leonard Nimoy's - Exclusive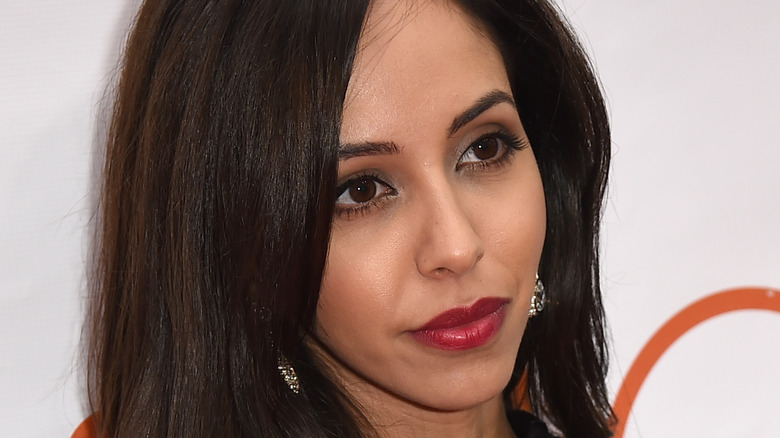 Kevin Winter/Getty Images
"Star Trek: Strange New Worlds" may be the newest "Star Trek" series to make its way to Paramount+, but there are plenty of familiar faces to draw in new and old fans alike. The character of Captain Christopher Pike was initially introduced in "The Original Series," but Anson Mount made him his own in the far more recent "Star Trek: Discovery." He was a main character in that series, and he's back for another galaxy-spanning adventure in "Strange New Worlds." 
He has plenty of close allies by his side, including Nyota Uhura (Celia Rose Gooding) and Spock (Ethan Peck). Both characters have some mighty big shoes to fill, and Spock is known the world over by anyone who's even heard the words "Star" and "Trek" stated back to back.
Peck leaves an indelible mark on the character, much like previous Spock actors Leonard Nimoy and Zachary Quinto. Gia Sandhu, who plays Spock's love interest, T'Pring, on "Strange New Worlds," spoke exclusively with Looper about Peck's iteration of the character and how she feels he contrasts with what's come before. 
Ethan Peck was allowed to make Spock his own for Strange New Worlds
Leonard Nimoy's Spock may have been purely logical, keeping his emotions out of the equation when it came to solving crises, but at his core, he was the emotional heart of the original "Star Trek." He was an outsider, but even though he didn't always necessarily know how to show it, he loved his crewmates dearly and would always be there for them when they needed him. He may not have been human, but he was the most human out of anyone audiences had ever known.
That's a big legacy to step into, but Ethan Peck has been more than up to the task of picking up where the likes of Leonard Nimoy and Zachary Quinto left off. Gia Sandhu spoke of how Peck looked toward Nimoy as an inspiration, stating, "I know that Leonard Nimoy's Spock certainly is a big influence for Ethan. We can even hear it in Ethan's speech when he speaks as Spock. He's got a bit of that Boston accent that comes up a little bit as well."
However, Peck's Spock is more than just a carbon copy of Nimoy's. There's something different to him as well, which makes sense — this is a version of Spock from seven years prior to the events of "The Original Series." People tend to be different within spans of seven years, and Peck apparently had fun playing with an alternate take on Spock. As Sandhu went on to say, "He's also done a great job of balancing, making it his own. Ultimately, we're going back in time, whatever time is in this world. We're in a different period, so he gets to bring a lot of his creativity and his imagination into creating who this younger person is."

New episodes of "Star Trek: Strange New Worlds" air weekly every Thursday on Paramount+.