The Star Of The Fatal Attraction Reboot Just Answered The Question On Everyone's Mind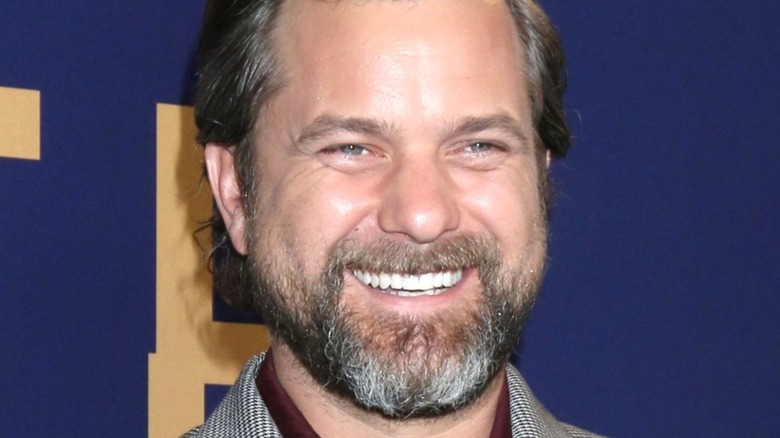 Kathy Hutchins/Shutterstock
The 1987 psychological thriller "Fatal Attraction" shocked audiences — particularly those who were cheating on their partners, or even those merely entertaining the thought of it. It was a lasting effect of the film, where publishing company editor Alex Forrest (Glenn Close) goes on a rampage after being scorned by married New York lawyer Dan Gallagher (Michael Douglas) following a weekend-long affair. Alex's acts of vengeance against Dan turn more and more wicked as the film rolls along, and eventually, she targets Dan's wife, Beth (Anne Archer), and their young daughter, Ellen (Ellen Latzen) with them as well. 
"Fatal Attraction" not only had a huge impact on viewers with a box office gross of $320 million worldwide (via The Numbers), the buzz surrounding the film also reverberated around the film industry. In 1988, "Fatal Attraction" earned Oscar nominations in six categories including best picture, best director for Adrian Lyne, best supporting actress for Close, and best supporting actress for Archer. The film also earned a best adapted screenplay Oscar nomination for scribe James Dearden, who cooked up what arguably became the film's most horrific scene.
Now, 35 years after the Paramount Pictures smash made its debut in theaters, the studio's streaming service, Paramount+, is readying a reboot of "Fatal Attraction" as an eight-hour limited series. Set in the modern day, Joshua Jackson takes over Douglas' role as Dan, while Lizzy Caplan assumes the Close's legendary role of Alex. 
In an interview with Entertainment Weekly, Jackson confirmed that another unforgettable "character," if you will, is set to make an appearance in the reboot.
The bunny is back, Jackson says
Without question, one of the most terrifying scenes in the original "Fatal Attraction" comes at the Gallagher household in the third act of the film when Alex — hellbent on making Dan's life miserable — kills Ellen's pet rabbit by boiling it to death on a stovetop. The only part that's shown on-screen is Beth approaching the pot and a brief shot of the bunny boiling in the water.
Getting directly to the point with Entertainment Weekly, Jackson revealed that in the reboot, "There is definitely a bunny." 
Back in 2017, in a USA Today interview for the 30th anniversary of "Fatal Attraction," Close said she remained haunted by the bunny-boiling scene. Doing her research for the film, Close said she was curious to find out if a person could actually resort to carrying out a demented thing as boiling a bunny in real life. "I took the script to several different psychologists and said, 'Please tell me if this behavior is possible?'" [And they said], "Oh, yeah."
As for the reboot, Jackson noted in the EW interview that by having eight hours to tell the new version of "Fatal Attraction," the series can examine Alex's motivations on a much deeper level: "[The series] allows us to update some of the sexual politics of the [movie], and because we have eight hours to tell the story, it also allows us to delve much more deeply into that Glenn Close character and ... give a richer sense of how that woman became [who she is], and why she did the things that she did," Jackson explained.
With any luck, part of the evaluation of Alex's damaged psyche means audiences will finally find out why she decided to terrorize the Gallaghers by brutally killing their rabbit.