Jerry Seinfeld's Pop-Tart Movie Just Added Three Comedy Legends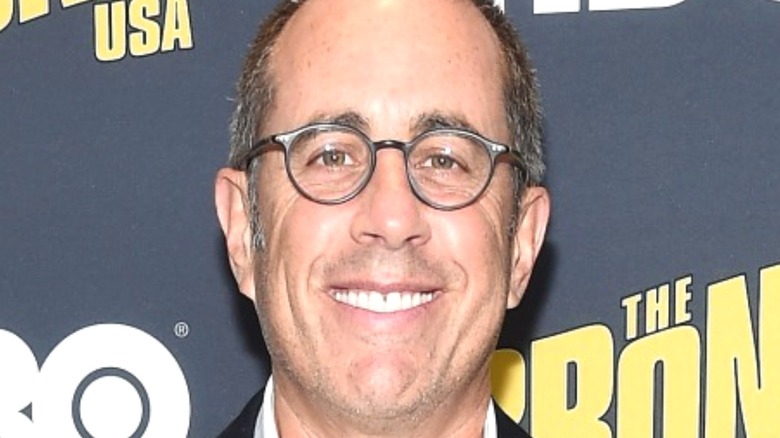 Gary Gershoff/Getty
In June of 2021, Deadline announced that comedian Jerry Seinfeld would be directing and starring in a comedy film about Pop-Tarts. Along with serving as a star and as the director, Seinfeld co-wrote the script with Spike Feresten and Barry Marder — all of whom also co-wrote 2007's "Bee Movie." The Netflix film, titled "Unfrosted: The Pop-Tart Story," is set in Michigan in 1963 and chronicles the race between rivals Kellogg's and Post to invent the sugary breakfast item that will become the Pop-Tart (via Variety).
The film is based on a bit from Seinfeld's stand-up, in which he details how Pop-Tart blew his mind as a young kid. In the bit, Seinfeld says, "I was about eight when they invented the Pop-Tart [and] the back of my head blew right off! ... I was in the supermarket aisle with my mother and I'm like, 'Hold it, hold up, hold everything! What the hell is that?! Fruit-filled frosted rectangles in a box!" Seinfeld explained that the film idea came about during the pandemic, telling Deadline, "Stuck at home watching endless sad faces on TV, I thought this would be a good time to make something based on pure silliness. So we took my Pop-Tart stand-up bit from my last Netflix special and exploded it into a giant, crazy comedy movie."
We have found out that a few comedy legends have just been added to the cast — here's who has joined "Unfrosted."
Melissa McCarthy, Amy Schumer, and Hugh Grant will star in Unfrosted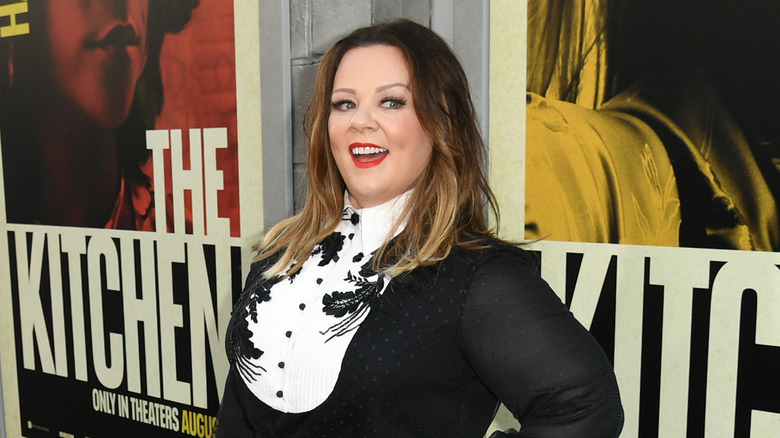 Kevin Winter/Getty Images
As reported by Deadline, Melissa McCarthy, Amy Schumer, and Hugh Grant have joined the cast of "Unfrosted: The Pop-Tart Story." As of now, the three actors' roles have not yet been disclosed.
McCarthy's recent projects include her starring role in the Netflix comedy "God's Favorite Idiot" and 2021's Hulu drama "Nine Perfect Strangers," in which she appeared opposite Nicole Kidman and Bobby Cannavale. McCarthy's upcoming projects include "Thor: Love and Thunder" and the live-action version of "The Little Mermaid," in which she will be playing Ursula. Meanwhile, Schumer hosted the 2022 Oscars and starred in Hulu's "Life & Beth," which she also created. Additionally, Schumer has been writing for and starring in the sketch comedy show "Inside Amy Schumer" since 2013. Finally, Grant recently starred in the HBO drama "The Undoing" and will next be seen in the spy action film "Operation Fortune: Ruse de Guerre," directed by Guy Ritchie, and "Dungeons & Dragons: Honor Among Thieves."
According to Deadline, the cast of "Unfrosted" also includes "New Girl" star Max Greenfield, "Mr. Robot" actor Christian Slater and "Saturday Night Live" alum Bobby Moynihan. Further, Jack McBrayer ("30 Rock"), Tom Lennon ("Reno 911"), Adrian Martinez ("Stumptown"), and Sarah Cooper ("Sarah Cooper: Everything's Fine") are slated to appear in the film.
Stay tuned for more casting updates on "Unfrosted: The Pop-Tart Story," including details on the characters that McCarthy, Schumer, and Grant will be playing.