Here's Exactly When To Expect The New Justice League Trailer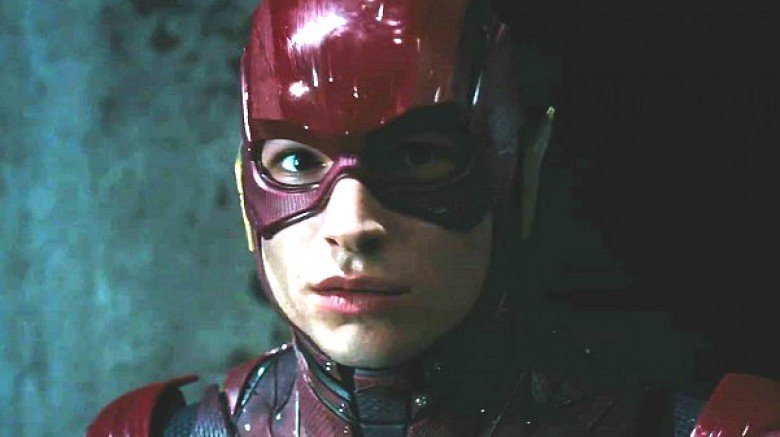 Set your alarms for Sunday morning. The Twitter account for Justice League revealed Friday that a new trailer for the film is coming at 9 a.m. Eastern time on Sunday, right in the middle of New York Comic-Con.
Justice League will feature Batman (Ben Affleck), Wonder Woman (Gal Gadot), the Flash (Ezra Miller), Cyborg (Ray Fisher), and Aquaman (Jason Momoa) uniting to save the world from the villainous Steppenwolf (Ciaran Hinds). The film was finished by The Avengers' Joss Whedon after original director Zack Snyder had to step down due to a family tragedy; Whedon is set to get a writing credit on the flick.
The new trailer could be the last we get ahead of the movie's release, and it should be interesting to see if it shows off the same comedic tone that was introduced in the movie's San Diego Comic-Con trailer. Debates over the tone of Justice League have been extremely prevalent as the film underwent reported extensive reshoots under Whedon.
While we don't know exactly where Justice League will fall tonally, Affleck has said that the film will be about "hope." "This is a step in evolution to bring together all of these characters who have had their origins," the star said. "It's about multilateralism, and it's about hope and about working together and the kind of conflicts trying to work together with others. Part of the drama of the movie is the question of whether or not the team is going to come together. It's very different from the tenor of the last movie and there's also more room for humor."
Justice League hits theaters on Nov. 17. Be sure to check back with Looper on Sunday morning to see the new trailer.
Get ready for the all new #JusticeLeague trailer this Sunday at 9AM ET / 6AM PT. pic.twitter.com/M39YNCzWOF

— Justice League Movie (@justiceleaguewb) October 6, 2017