Obi-Wan Kenobi Part V Confirms What Literally Everyone Suspected About Reva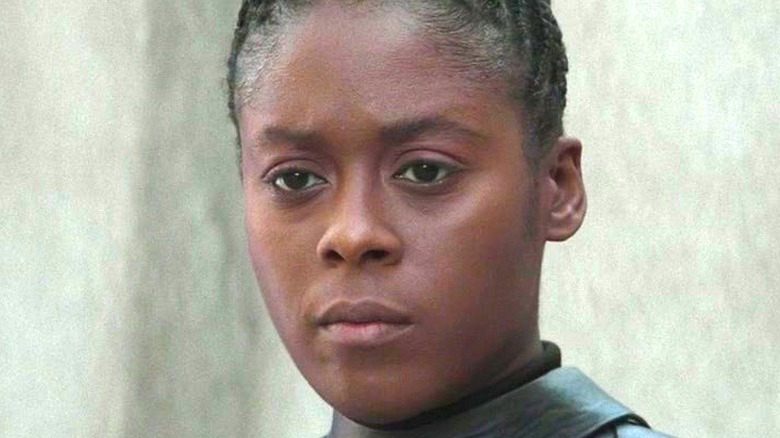 Lucasfilm/Disney+
Over 20 years after audiences first saw Ewan McGregor portray one of his most famous roles in "Star Wars: Episode I – The Phantom Menace," he returns in the six-part Disney+ series "Obi-Wan Kenobi." Nostalgic viewers everywhere have been given the gift of seeing Obi-Wan (now going by Ben) taking up the lightsaber again and protecting young Leia Organa (Vivien Lyra Blair) from captors. And in addition to fan-favorites returning to the "Star Wars" space, there have also been some new players on the board.
Inquisitor Reva, also known as Third Sister (Moses Ingram), has been a particular thorn in Obi-Wan's side. As part of a task force specifically determined to hunt down all remaining Jedi, she is particularly obsessed with Obi-Wan. Though her cohorts seem satisfied with catching just any old Jedi, Reva will only be content once she has brought Obi-Wan to Darth Vadar (Hayden Christensen and James Earl Jones) himself. Reva's fanaticism has caused her to make questionable decisions, including killing the Grand Inquisitor (Rupert Friend) in a confusing move for many "Rebels" fans. But finally in "Part V," faithful viewers have been rewarded with an important piece of the Reva puzzle.
Reva escaped Order 66 as a padawan learner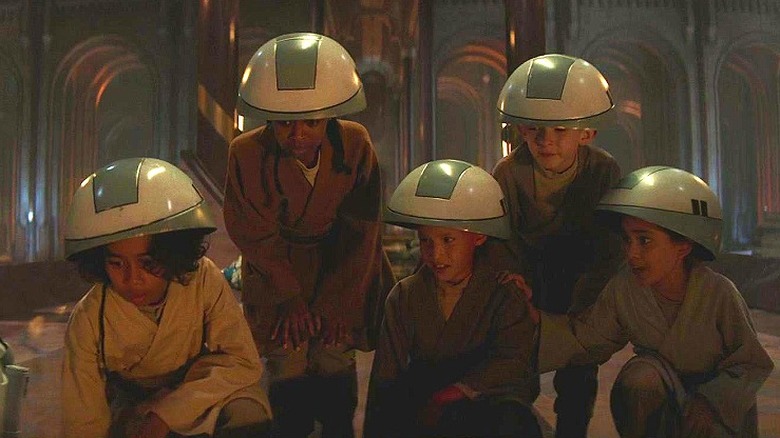 Lucasfilm/Disney+
Since her first moments on screen, Reva's vendetta against Obi-Wan has seemed slightly on the personal side. Many times she is warned to let Obi-Wan go, but continues down her unrighteous cause anyway. This is an element that many fans have taken note of, and which has led to them spinning theories about Reva's backstory. These fan theories were proven to be correct in "Part V" of "Obi-Wan Kenobi." Reva's pursuit of Obi-Wan is indeed personal because she was once a padawan learner at the Jedi Temple.
In the infamous execution of Order 66, Anakin makes his final move to the dark side when he kills younglings at the temple in a brutal display of evil. And Reva was meant to be one of those victims. Instead, the young Reva is spared by her own ingenuity when she pretends to be dead. This protects her body, but who she becomes as a person is another matter entirely. Her intentions start out just when she joins the Inquisitors in an attempt to bring down Vader. Of course, Vader has the thickest plot armor out of everyone and there is no real chance that she will destroy him. Instead, her anger is directed at Obi-Wan, Vader's former master who, by her estimation, never should have let Anakin turn dark. Interestingly enough, this means that Obi-Wan and Reva have much more in common than they may have first thought. Obi-Wan's guilt over his part in Anakin's turn is indisputable. Both have a connection to trauma that they have been trying to overcome.