The Stuart Plot Point That Even Huge Big Bang Theory Fans Forget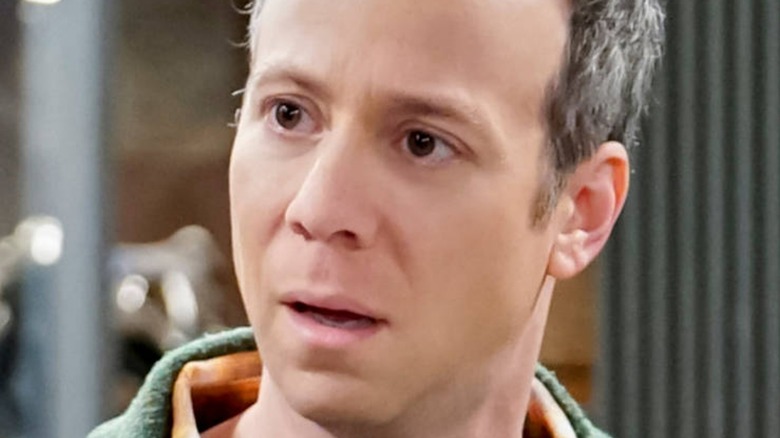 CBS
During its time on the airwaves, "The Big Bang Theory" became recognizable in large part due to its ensemble cast of iconic characters. As the main protagonists, Sheldon Cooper (Jim Parsons), Leonard Hofstadter (Johnny Galecki), Penny Teller (Kaley Cuoco), Raj Koothrappali (Kunal Nayyar) Bernadette Rostenkowski (Melissa Rauch), Howard Wolowitz (Simon Helberg), and Amy Farrah Fowler (Mayim Bialik) were the faces of the program and drew viewers in with their comedic and occasionally emotional antics. Still, some fans latched onto a few side characters also, such as Kevin Sussman's Stuart Bloom.
Introduced in Season 2's "The Hofstadter Isotope," Stuart is the nerdy, socially awkward proprietor of the Comic Center of Pasadena. As "The Big Bang Theory" moved along, he'd become one of the most prolific supporting players of them all, even earning himself main cast status on a handful of occasions. He'd bond with Raj during Howard's trip to space, open up about his talent for art, and never miss an opportunity to enlighten the likes of Sheldon, Amy, and Leonard about his personal struggles. Suffice to say, Stuart managed to become a memorable entity during his time on the sitcom, and not just because he took things a bit too far once.
At the same time, some aspects of Stuart's "Big Bang Theory" arc have fallen by the wayside over the years. Some, such as this example, are rather surprising.
Stuart struck up a brief romance with Penny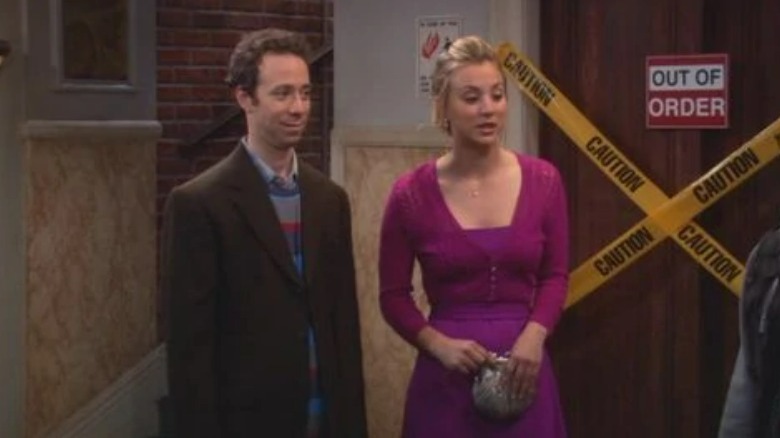 CBS
As pointed out by Reddit user imbattinson, when Stuart first debuted on "The Big Bang Theory," he was something of a romantic rival to Leonard. He asked Penny out on a date, and it went surprisingly well. Had Sheldon not interrupted their alone time to debate Stuart on who would replace Batman if he died, who knows where things could've gone. Building on this, the episode "The Classified Materials Turbulence" once again saw Stuart and Penny hook up, though she slipped up and referred to him as Leonard during their date. Thus, their fling came to a close, and the rest is history.
Thankfully for the historically unlucky Stuart, his dating life wouldn't totally fall to pieces after Penny. He'd also date Amy for a brief period as well as Howard's second cousin Jeanie (Kara Luiz) before meeting Denise (Lauren Lapkus). Stuart hires her as the assistant manager of his comic book store during Season 11, and the two fall in love soon after. "I was excited to see what was going to happen with that storyline," said Kevin Sussman at the Paris Manga & Sci-Fi Show (via Roster Con), where he admitted his disappointment in not getting to see where Stuart and Denise's lives would go as a couple.
Stuart and Penny were quite the odd couple, so it's fair to say that everything turned out for the best as far as their romantic lives go. It's just too bad that we didn't get to see more out of Stuart and Denise's relationship before "The Big Bang Theory" concluded.