Who Plays Calliope On First Kill?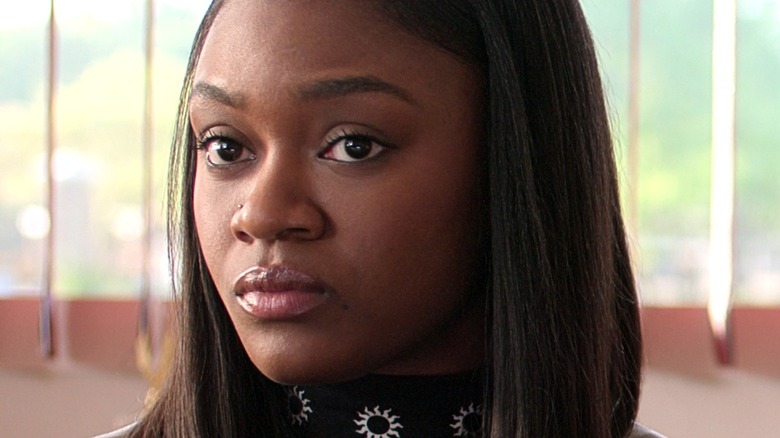 Netflix
"First Kill" is the new vampire-centric teen drama that offers up a fresh take on both the vampire genre as well as the teen love story. Based on a short story by V.E. Schwab, who also created the series, the plot follows a vampire named Juliet and a monster hunter named Calliope, both high school students, who fall in love and must navigate their conflicting feelings of attraction and enmity. It might not be a critical darling, with only a 57% Fresh rating among the critics on Rotten Tomatoes, but it does have a 93% Fresh rating among the fans.
For Imani Lewis, who plays Calliope, "First Kill" is her first acting gig as a co-lead on a TV series. She fell in love with Calliope when she read Schwab's short story. "Calliope is written as such a strong, confident, well-rounded, tenacious character, and I love strong characters," she told Collider. "I love that she's a strong female character. I just felt this responsibility to really do the work behind the scenes and really take my time and understand her character, so that I could display all of her attributes on camera."
If you're clicking on this, chances are you'd like to see some of Lewis' other work. Here's where you can check her out.
Calliope is a breakout role for Imani Lewis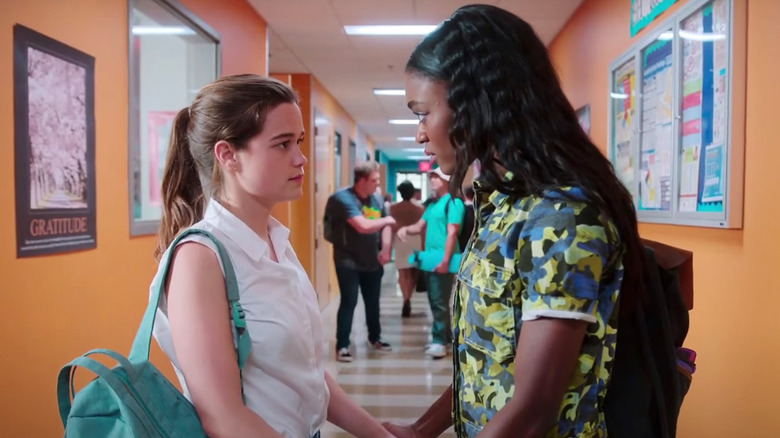 Netflix
"First Kill" is Imani Lewis' 16th overall acting role (via IMDb). Before "First Kill," she had a recurring role on the 2020 Starz TV series "Hightown," about a National Marine Fisheries Service agent who investigates the underground drug economy in Cape Cod, Massachusetts. Lewis plays Charmaine, the niece of a drug kingpin who takes over the operation after he goes to jail. Lewis has appeared in 13 episodes overall.
In 2017, Lewis was cast in a recurring role on the Fox musical drama series "Star," about three musicians navigating the music industry in Atlanta. Lewis plays Karen Williams, a friend of one of the three leads, Simone Davis-Rivera (Brittany O'Grady). Karen is a troubled teen who's had multiple stints in juvenile detention. She dies at the end of Season 2.
Lewis also occasionally appears in films. In 2018, she appeared as Aniyah in Bo Burnham's coming-of-age dramedy "Eighth Grade." Aniyah is a friend of Olivia's (Emily Robinson), the high school senior whom the main character Kayla (Elsie Fisher) shadows for freshman orientation.
Landing a co-lead on a TV series is a major step for any performer, and "First Kill" should lead to bigger and better things for Imani Lewis.