Agents Of SHIELD's Natalia Cordova-Buckley Promoted To Regular Cast For Season 5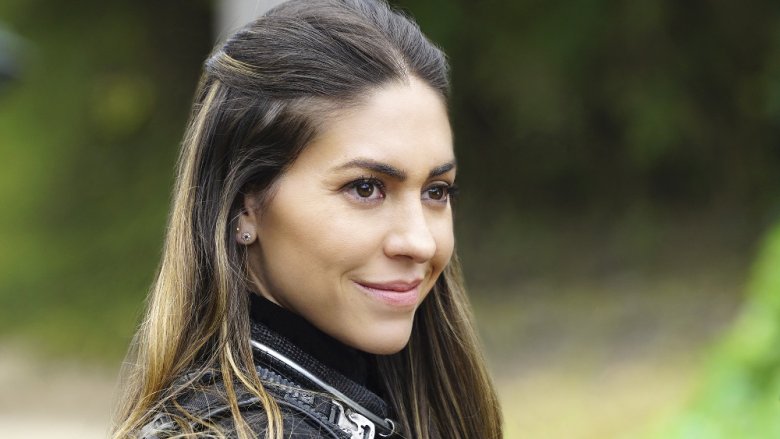 Fans will be pleased to learn that a popular Agents of S.H.I.E.L.D. bench player is being called up to the regular cast for the show's fifth, spacefaring season, Entertainment Weekly reports.
The magazine reports that actress Natalia Cordova-Buckley will be promoted to the main cast of the inaugural Marvel Cinematic Universe TV show in the new season of the series when it debuts on ABC.
Cordova-Buckley plays Elena "Yo-Yo" Rodriguez, aka Slingshot, a superpowered Inhuman who can run at incredible speeds for a short moment before being whipped back to her starting position, like a yo-yo. 
Cordova-Buckley joined the series in February 2016, and prior to the series' fourth season anchored her own short webseries spinoff, Agents of S.H.I.E.L.D.: Slingshot, in December 2016.
Executive producers Jed Whedon, Maurissa Tancharoen, and Jeffrey Bell welcomed the actress to the series' main cast in a statement following the announcement. 
"Natalia was instantly a part of the S.H.I.E.L.D. family the first day she walked onto set, and we're happy she's now an official member of the S.H.I.E.L.D. team," the statement read in part.
Agents of S.H.I.E.L.D. will return on ABC following the conclusion of Marvel's Inhumans. No firm return date for the show has yet been announced.