Agents Of SHIELD Heads Into Space In First Poster For New Season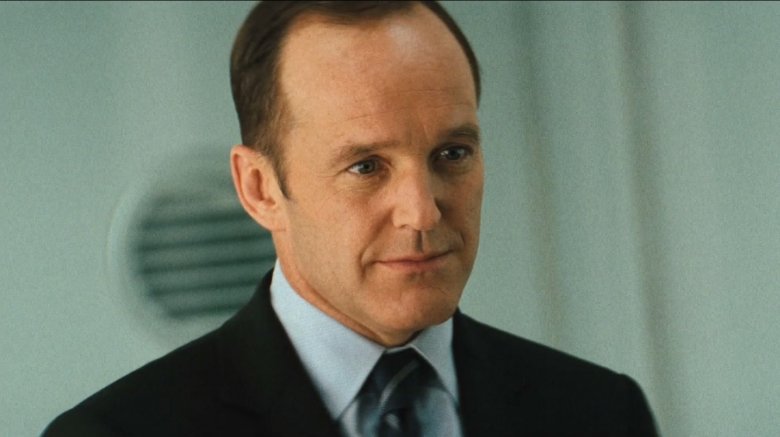 This post contains spoilers for Agents of SHIELD season four.
Agents of SHIELD is delivering on a massive cliffhanger and taking its heroes into outer space for its new season.
According to the first poster released for the upcoming season five, Agents of SHIELD really is heading offworld for its next stretch of episodes, kicking the ABC series off of Earth and into the realm of the Marvel Cosmic.
In the finale for Agents of SHIELD's last season, main character Phil Coulson and his team was captured by what appeared to be a government agency. But a whole lot of questions about who the captors really are emerged when Coulson awoke to find himself on board a spaceship, floating among the stars.
In covering the new poster, Entertainment Weekly addressed a theory that the organization that captured the SHIELD agents may be another extrajudicial superhero agency, SWORD, aka the Sentient World Observation and Response Department. In the comics, SWORD is an organization that routinely deals with extraterrestrial and intergalactic threats.
It was Marvel's Inhumans that first truly brought the narrative of ABC's Marvel shows into outer space, setting its main characters in a hidden society on the Earth's moon. Now, it looks like the agents of SHIELD will be responsible for exploring what else is out there when the series returns this winter.
Agents of SHIELD is expected to be back on ABC in mid-November after the debut season of Inhumans concludes. Unlike Inhumans, an eight-episode limited event, the new Agents of SHIELD season will run for a full 22 episodes—plenty of time for the team to explore at least one corner of the Milky Way.
We'll have more on Agents of SHIELD and all things Marvel as the news comes out. Check out the poster for the new Agents of SHIELD season below, and follow it up with a feature on the possible future in our rundown of villains Marvel isn't taking advantage of.