The Connection Between Full House And Friends You Likely Never Knew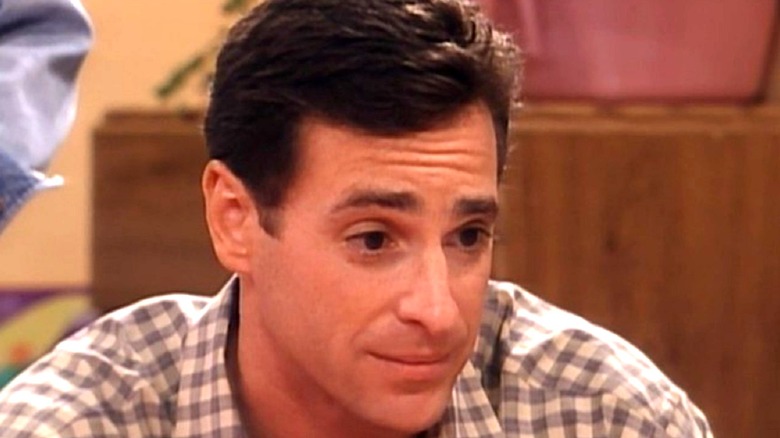 ABC
"Full House" was a feel-good family sitcom that dominated ABC's primetime schedule from 1985 to 1997. It helped launch the careers of Candace Cameron Bure as DJ Tanner, Jodie Sweetin as Stephanie Tanner, and famous twins Mary-Kate and Ashley Olsen, who took turns playing Michelle Tanner on the series. The plot revolves around single widower Danny Tanner (Bob Saget) and his struggles to raise his three daughters while sharing the same home with his rock star-wannabe brother-in-law Jesse Katsopolis (John Stamos) and his best friend, Joey Gladstone (Dave Coulier). As you might expect, hijinks ensue with that many people living under the same roof. The beloved show still has an 80% approval rating from audiences on Rotten Tomatoes.
Speaking of large ensemble casts living in close quarters, "Friends" was another popular sitcom that aired on NBC from 1994 to 2004. On the surface, there aren't many similarities between the two shows, other than the fact they're both comedic network sitcoms that enjoyed long and successful runs. "Full House" was about a Southern California suburban family struggling with a tragic loss, whereas "Friends" was about six single young adults from New York trying to succeed in life and love. But the two shows have one very important thing in common, one which only the most ardent superfans might be aware of.
They were both filmed on the same soundstage in Southern California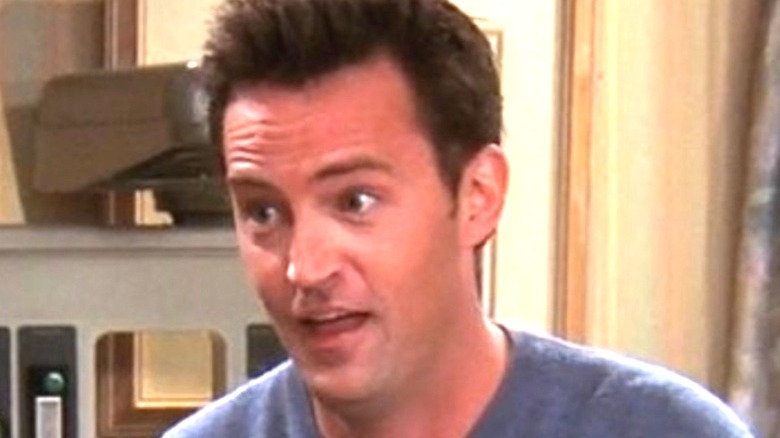 NBC
As they say in the real estate business: location, location, location! It turns out that the same is sometimes true for network sitcoms as well. Whether it's pure coincidence or some magical bit of luck, filming both shows on the same sound stage (Sound Stage 24, to be precise) was one of many variables that may have led to both shows' critical success. According to L.A. Magazine, when the modern-day reboot "Fuller House" was launched in 2016, it was filmed on Sound Stage 26, and the network went to the trouble of building a replica façade of the San Francisco Victorian home used for the opening credits. But viewers on Rotten Tomatoes ranked the show lower than its predecessor, coincidentally ... or maybe not-so-coincidentally?
Since there was a bit of a production overlap, the cast of "Friends" didn't grace Sound Stage 24 until Season 2. And the studio did such a good job recreating apartment life in Manhattan that even to this day, fans like u/nokia621 are surprised to learn that it was filmed in Los Angeles. Sadly, both apartments and the Central Perk stages were dismantled after the show wrapped up filming, although the sound stage is still known as The Friends Stage (via The Hollywood Reporter) to this day. 
Anybody who's feeling nostalgic, has at least $69 to burn, and can afford transportation to the Hollywood area can go on a special Warner Bros. Studio Tour that features Stage 24 as a popular stop among its many highlights.