The Chicago PD Star You Likely Didn't Catch In The Boys Season 3
On the surface, "Chicago P.D." and "The Boys" couldn't be more different in their approaches to justice. After all, "Chicago P.D." follows the city's finest as they work tirelessly to put bad guys behind bars. At the end of the day, the good guys prevail, while those who have committed themselves to evil are punished. It's an example of how the world should operate ideally. 
Then you have "The Boys." Amazon's takedown of superhero culture instead shows how those in power are more likely to be corrupted by their duties than feel emboldened by them. For the most part, superheroes are broken and feel as though they're above the law. And if one feels compelled to step out of line, especially Homelander (Antony Starr), there's not much the rest of the world can do to stop him. 
Pretty much the only thing the shows have in common is a shared actor, who made his appearance as a Supe for Season 3 of "The Boys" following a short run in 2017 on "Chicago P.D."
Nick Wechsler went from a police officer to a vigilante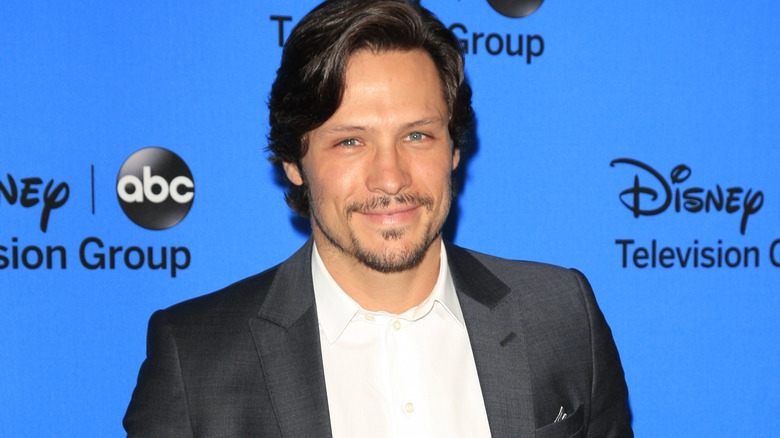 Phil Stafford/Shutterstock
Nick Wechsler has had a solid career dating back to the 1990s, and he's still regularly getting work. This is evident from his recent appearance in "The Boys" Season 3 as Blue Hawk. First introduced in "Barbary Coast," Blue Hawk is another superpowered vigilante who exercises intense justice, particularly toward the Black community. He earns the attention of A-Train (Jessie T. Usher), who wants to make Blue Hawk his latest target in an effort to redeem himself, but Homelander refuses him to get involved. 
It may have been hard to figure out that was Nick Wechsler, but even from simply hearing his voice, it should have been readily apparent for anyone who was a fan of "Chicago P.D." Wechsler also appeared in 2017 of that show as Kenny Rixton, a member of the Chicago P.D. Intelligence Unit who fills in for Adam Ruzek (Patrick John Flueger) while he's undercover. He only appeared in six episodes of "Chicago P.D.," but he made an indelible impression that likely lingered on fans all these years later. 
With so many credits to his name, expect to see Wechsler's name pop up on your screen even more going forward.