The Life-Changing Advice Lorne Michaels Gave Bowen Yang On SNL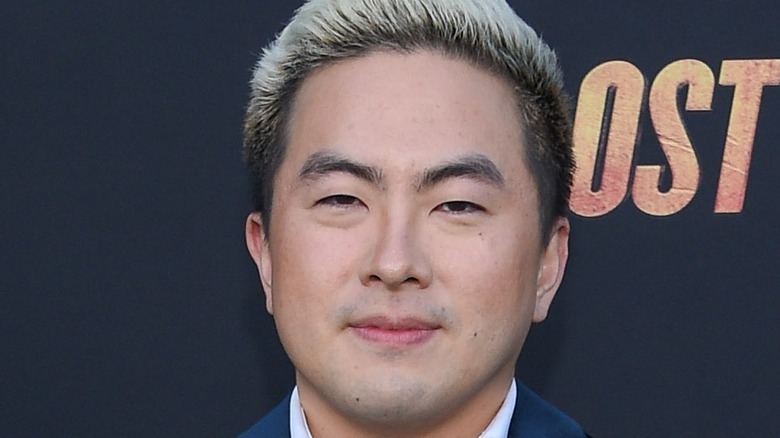 DFree/Shutterstock
If there's someone who can change your life, it's Lorne Michaels. The hotshot producer and creative mind behind "Saturday Night Live," Michaels has managed to make the careers of dozens of comedians over the decades. Michaels' eye for talent and comedic timing has made funny folks like Julia Louis-Dreyfus, Eddie Murphy, and Mike Myers living legends, to name a few (via NME). And while Michaels may — like anyone — have some misses under his belt, for the most part he's done a great job of creating the last few generations of comedians.
One "Saturday Night Live" superstar that Michaels is responsible for bringing to public attention is Bowen Yang. Though casual viewers of the NBC variety show may not know the funnyman, Yang's sketches have been some of the most notable in recent years. The Australian-born comedian first joined "Saturday Night Live" as a writer during the show's 44th season and penned hits such as "Cheques," which parodies the use of the titular payment method in the modern day, and the Emma Stone-starring, taboo-breaking "The Actress," which sports over 10 million views on YouTube.
For the show's 45th season, Yang was promoted as an actor, joining the ranks of "SNL" veterans Cecily Strong, Kate McKinnon, and Kenan Thompson. Michaels knew that Yang would eventually end up on screen, telling GQ that "[I just wanted him to have] the confidence and the poise onstage, and that he was comfortable out there, before it happened."
Michaels clearly sees the comedian as a key addition to the future of "Saturday Night Live," and at one point, he imparted some showbiz advice that Yang believes impacted the course of his life.
Lorne Michaels emphasized the importance of patience, both on and off SNL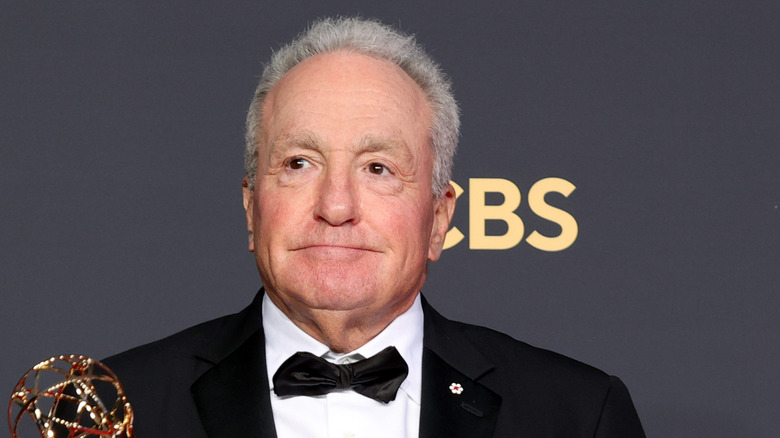 Rich Fury/Getty Images
While speaking with The Wall Street Journal, Bowen Yang was asked to open up about any advice that has led to his success. The comedian recounted a key bit of guidance that Lorne Michaels imparted on him that emphasized the importance of having patience, both on and off the screen, and starting from a lower energy level before escalating. "Give people somewhere to go, and that's something that Lorne Michaels has told me a lot," Yang told the outlet. "Too many times in sketches, I'll be so tempted to come in at a 10 and try to sustain that for five minutes and that's not really how people consume a piece of writing or entertainment."
A perfect example of Yang exercising this advice is during his appearance as the eccentric and patriotic Chinese diplomat Chen Biao on "Weekend Update." Biao increasingly spews satirical anti-American sentiments, meticulously creating tension. Yang says that "[audiences] need that arc to ramp up to something that really hits by the end."
"Working at SNL has taught me that you should have some patience, that you should not underestimate your audience's patience, that you should probably apply that to life," Yang continued. "Set up some track and some road for a lot of different areas of your life, and hopefully it becomes its own journey where you reach a different post or goal at the end."
As evidenced by his words to Yang, it's obvious that Michaels has learned a thing or two about the world while spearheading one of the biggest American shows out there.