Luke Cage's Mike Colter Confirms What We Suspected About His MCU Future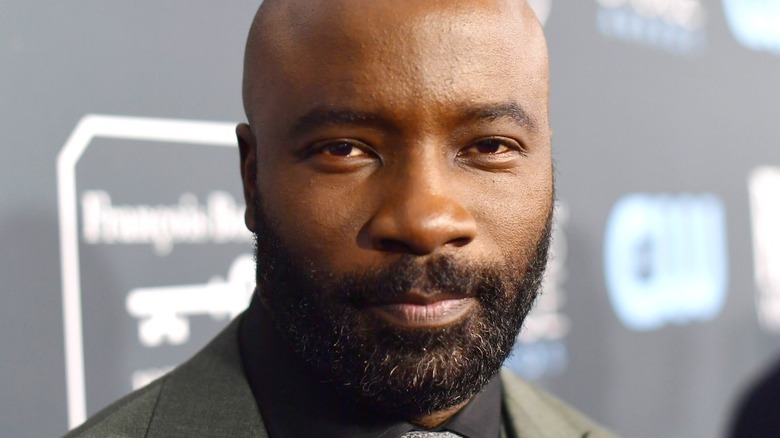 Matt Winkelmeyer/Getty
The question of what's canon in the Marvel Cinematic Universe continues to plague fans, and finding answers to those questions only becomes more complex when factoring in the recent introduction of the multiverse. For years, the Marvel Netflix series were some of the most beloved Marvel properties out there, known for their grittier, darker tones than what fans were used to in the movies and other TV series like "Agents of S.H.I.E.L.D." While there are still many questions out there about how the Netflix series fit into all of this, audiences can breathe a sigh of relief knowing Charlie Cox will soon reprise his role of Daredevil in an upcoming revival series on Disney+. 
It's unclear if this show will pick up where the Netflix show left off or follow a completely new storyline, but for right now, it's just good to know a beloved interpretation of a classic character will return. Now all that's left is getting the likes of Krysten Ritter and Mike Colter to reprise their parts of Jessica Jones and Luke Cage, respectively. 
Mike Colter, who's been busy since his time as Luke Cage ended with a role on "Evil," recently spoke about whether audiences can expect to see him follow in Cox's footsteps and return as Luke Cage down the road. As it turns out, he knows about as much as the rest of us.
There's always a possibility Mike Colter could return, but don't hold your breath
"Luke Cage" ran for two seasons from 2016 to 2018 on Netflix. After its sophomore season, it got the ax from the streaming platform, and since that time, fans have hoped it wouldn't be the last time they saw Mike Colter suit up as the indestructible man. Mike Colter is in that same boat, but he doesn't have any information on a Charlie Cox-style return any time soon. 
The actor sat down for an interview on "The Rich Eisen Show," where he was asked about his prospective future in the Marvel franchise. During the chat, he mentioned, "There is [a possibility], I guess, I just don't know how likely it is, and I don't have anything tangible to offer. People always ask me, 'Is it possible?' and I'm like, 'Anything's possible.' They live on rumors, and I go, 'I mean, you know as much as I know.'"
There are many avenues Colter could take for his glorious MCU return. A continuation of his own series certainly wouldn't be out of the question, but with the recent announcement of a "Thunderbolts" movie in the works, he could easily pop up there, too, especially seeing how he was a member of that group in the comics. This is all simply speculation, but Colter's enjoyed his break from the superhero genre for a while now, going on to say, "I had a great time, and I've had a nice break from that much action, in terms of physical action, in terms of filming a superhero show. So I'd be up for it again, but when I left, I was pretty tired physically. It's like, you know, when you play a sport, you need a little off-season. So it was fun to take a break, you know?"