New Luke Cage Season 2 Photo Confirms Epic Reunion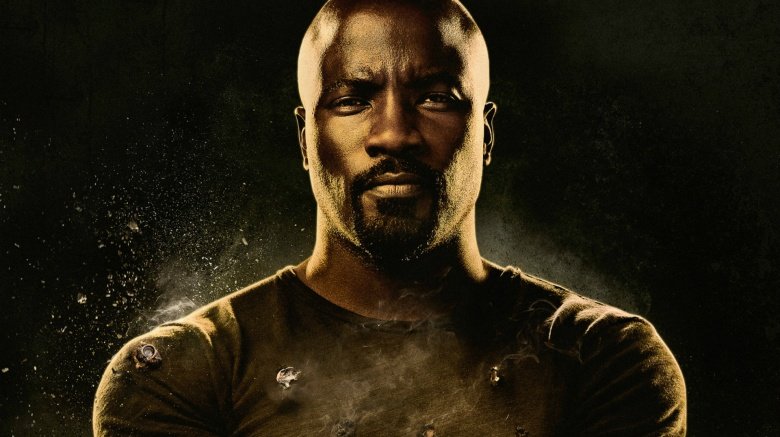 Netflix
Warning: This article contains spoilers for Marvel's The Defenders. 
Anyone need a Hero for Hire?
Courtesy of Entertainment Weekly, we have a brand-new look at the upcoming second season Luke Cage—and it brings together two of Marvel's biggest names. 
The snap confirms that Danny Rand (Finn Jones)—also known as Iron Fist, Protector of K'un-Lun, Sworn Enemy of the Hand, and the Defender that all the other Defenders wouldn't stop picking on in their collab series—will meet up with Luke Cage (Mike Colter) himself for season two of the beloved Netflix series. But given the wary, somewhat stern look on both heroes' faces, we aren't too sure if they are reteaming begrudgingly or with a newfound sense of determination. 
Check out the photo at the bottom of this article and judge for yourself.
Fans last saw the pair working together in Marvel's The Defenders, which featured New York's boots-on-the-ground heroes Matt Murdock/Daredevil (Charlie Cox), Jessica Jones (Krysten Ritter), Luke Cage, and Iron Fist unenthusiastically uniting as a super-group to take down the nefarious big bad known as the Hand, a powerful ancient ninja clan seeking to gain immortality through any means necessary. 
But in the finale episode of the team-up show, Danny and Luke went their separate ways, with Danny finally donning his yellow-and-green tracksuit vowing to protect New York City from danger in the dark hours of night, and Luke returning home to Harlem. 
Marvel is, unsurprisingly, keeping details of Danny's involvement in Luke Cage season two under tight lock and key for the time being, but we do know that Danny and Luke will reunite at least once. Perhaps Misty (Simone Missick) is the reason for the miniseries meet-up, considering she has some key people to thank for her new bionic arm. Or maybe the two Defenders are crossing paths once again for a more sinister reason, with new enemies threatening their safety. Here's to hoping they can handle whatever comes their way. 
Colter and Jones will be joined by Mustafa Shakir as Bushmaster's alter-ego John McIver, Gabrielle Dennis as Dr. Tilda Johnson/Nightshade, Rosario Dawson as Claire Temple, Alfre Woodard as Mariah Dillard, and Theo Rossi as Shades. 
Marvel's Luke Cage will return to Netflix next year.