The Punisher Pulled From New York Comic-Con Following Las Vegas Shooting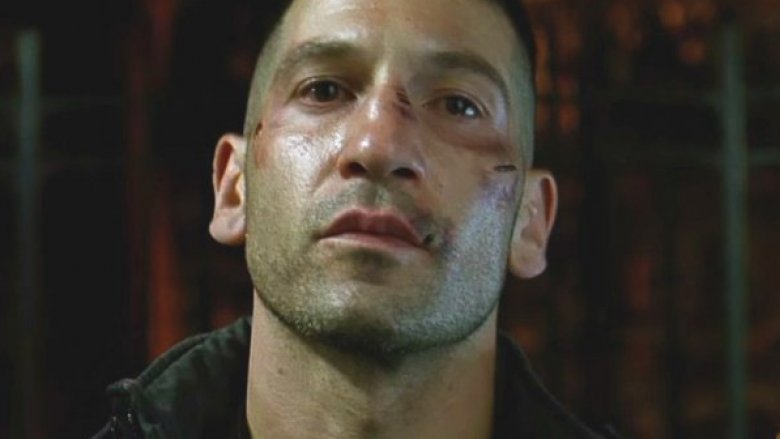 There will be one less superhero to see at this year's New York Comic-Con, as Marvel and Netflix have scrapped plans to present a panel on the forthcoming series The Punisher. The decision to pull The Punisher from the event's lineup comes in the wake of the tragic Las Vegas mass shooting that left 58 dead and more than 500 wounded. 
"We are stunned and saddened by this week's senseless act in Las Vegas," the companies said in a joint statement (via The Hollywood Reporter). "After careful consideration, Netflix and Marvel have decided it wouldn't be appropriate for Marvel's The Punisher to participate in New York Comic-Con. Our thoughts continue to be with the victims and those affected by this tragedy."
Marvel and Netflix were scheduled to hold a panel for The Punisher on October 7. 
The series, which sees Jon Bernthal reprise his role from another Marvel-Netflix co-production Daredevil, is one of Marvel's more violent entries compared to the more light-hearted, family-friendly offerings like Agents of SHIELD, Inhumans, and The Gifted. The Punisher tells the tale of Bernthal's Frank Castle, a combat veteran whose family is murdered in an organized-crime shooting. Devastated by the loss of his loved ones, Castle puts his military skills and smarts to use, tracking down and killing the criminals responsible for his family's death. The series roots itself in the Marvel Comics character's visceral adventures, which are known to feature a sometimes overwhelming amount of gun violence, as evidenced in the official trailer that showed intense gunfire as well as Castle shooting at multiple people and standing shirtless and covered in blood.
The Punisher also stars Ebon Moss-Bachrach as weapons expert Micro, Amber Rose Revah as a Homeland Security agent, Shohreh Aghdashloo as Revah's character's mother, Michael Nathanson as her partner, Jason R. Moore and Daniel Webber as former soldiers, and Paul Schulze as top-ranking CIA official. Daredevil actress Deborah Ann Woll rounds out the cast, reprising her Marvel TV universe role as Karen Page. 
Networks and studios have responded differently to the devastating tragedy, which has now become the deadliest mass shooting in America, that took place Sunday night in Las Vegas at the Route 91 Harvest country music festival. Red carpet events for the upcoming films Marshall and Blade Runner 2049 were canceled, and FX still has to decide whether or not to air or modify the next episode of American Horror Story: Cult, which opens with a mass shooting. 
For those attending New York Comic-Con, which kicks off on October 5 and runs until October 8, there will be plenty of other Marvel panels at the event, including ones for the aforementioned series Agents of SHIELD, Inhumans, and The Gifted, as well as one for Marvel's forthcoming Hulu series Runaways.
The Punisher doesn't yet have an official release date.