Rami Malek Agreed To His Villainous Role In No Time To Die Under One Condition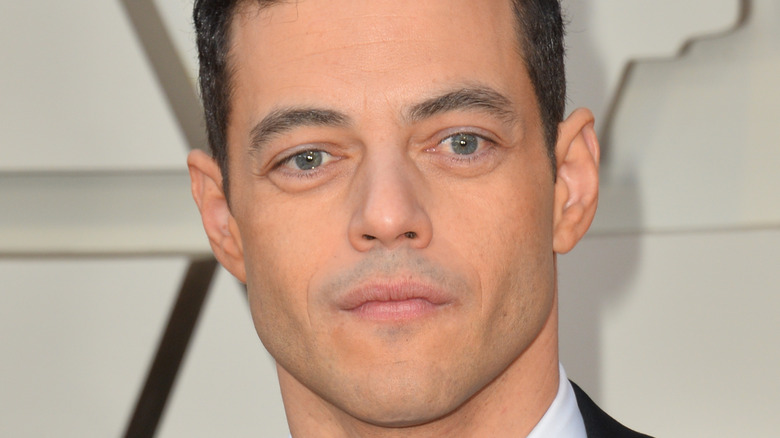 Featureflash Photo Agency/Shutterstock
Rami Malek is perhaps best known for playing Elliot Alderson on the USA Network hit "Mr. Robot." In the series, Malek portrays a reclusive hacker with a vigilante streak, often going toe-to-toe with morally reprehensible individuals and unscrupulous corporations along the way. Notably, he also played real-life Queen frontman Freddie Mercury in "Bohemian Rhapsody, a role that won him an Oscar. 
Malek scored yet another iconic role when he took on the part of Lyutsifer Safin in Daniel Craig's final James Bond film: "No Time To Die." With a backstory that ties directly into the origins of Bond's love interest, Madeleine Swann (Léa Seydoux), Safin proves a pivotal and meaningful villain to set the superspy against for his swan song.
The release of Daniel Craig's fifth James Bond film was marred by considerable COVID-19-related delays before finally being released in early 2022. All things considered, the long road seemingly paid off, with "No Time to Die" bringing in over 700 million at the box office (via Box Office Mojo). Surprisingly, though, Malek had some things to consider before accepting the role. It wasn't until the actor had a chance to sit down with director Cary Fukunaga that Malek could make sure he was the right person to play this particular part.
Malek didn't want to play a religious terrorist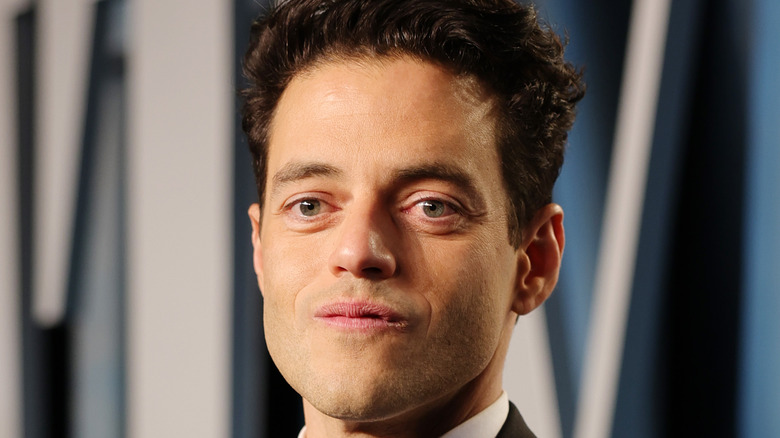 Rich Fury/vf22/Getty Images
According to Rami Malek, his Egyptian heritage motivated him to seek assurances that the terrorist he was playing would not be some sort of religious fundamentalist. "It's a great character, and I'm very excited, but that was one thing that I discussed with [director] Cary [Fukunaga]," Malek told the Daily Mirror. In fact, Malek was very pointed on the issue. 
"I said, 'We cannot identify him with any act of terrorism reflecting an ideology or a religion. That's not ­something I would entertain, so if that is why I am your choice then you can count me out,'" he told Fukunaga. "But that was clearly not his vision. So he's a very different kind of terrorist." Indeed, while Safin has a number of ideals he believes in very strongly, they're not actually religious in any way. Instead, Safin is a bio-terrorist who wishes to gain control of the world through technology. Specifically, Safin is driven by two things: revenge and pragmatism.
According to his interview, the Egyptian-born Malek takes great pride in his roots. The son of immigrants who moved to Los Angeles from Cairo, Malek's origins are never far from his mind. "There's no ­first-generation, or second-generation removed. I am Egyptian. I grew up listening to Egyptian music. I loved Omar Sharif," he explained. "I am very proud of where my family and I come from." Luckily for James Bond fans, Malek eventually accepted the part, adding yet another unique role under his belt and giving viewers one more twisted Bond villain to remember.