The Other Whose Line Stars You Likely Forgot Had Big Roles On The Price Is Right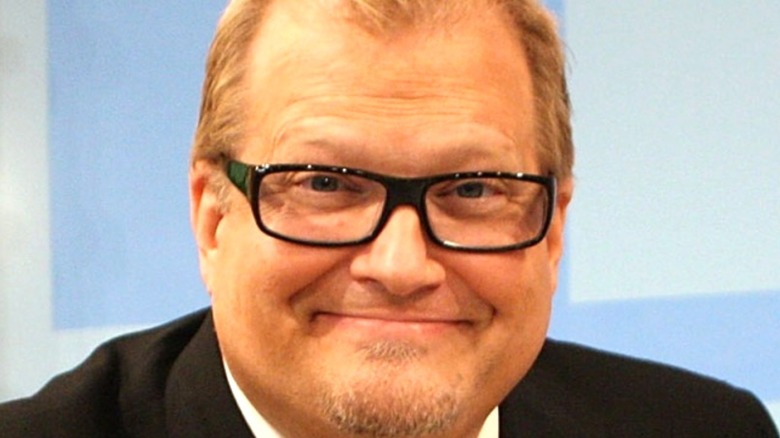 Frederick M. Brown/Getty Images
Bob Barker may have established the gold standard for American game show hosts during his incredible 35-year run on CBS' "The Price Is Right," but Drew Carey has definitely soared as his successor. In 2021, Good Housekeeping ranked him as one of the "28 Most Popular Game Show Hosts, Then and Now," a list that included such luminaries as Barker, "Wheel of Fortune" host Pat Sajak, Alex Trebek of "Jeopardy!," Monty Hall of "Let's Make a Deal," et al.
Really, though, Carey's success should come as no surprise. The comedian/actor brought years of TV experience, legendary chops as a stand-up comedian, and a unique, everyman-style charm to "The Price Is Right," a program that was already buoyed by its own winning formula and a loyal fanbase that was cultivated across multiple decades. On a handful of occasions, Carey has brought some of his talented friends to the iconic game show, too.
While his sitcom was a hit for nine seasons on ABC, Carey's improv showcase, "Whose Line Is It Anyway?" similarly ran for 200-plus episodes and had a devoted following. And more than one of Carey's "Whose Line" mainstays have joined him in Studio 33 at Television City Studios in Los Angeles for guest roles on "The Price Is Right."
Wayne Brady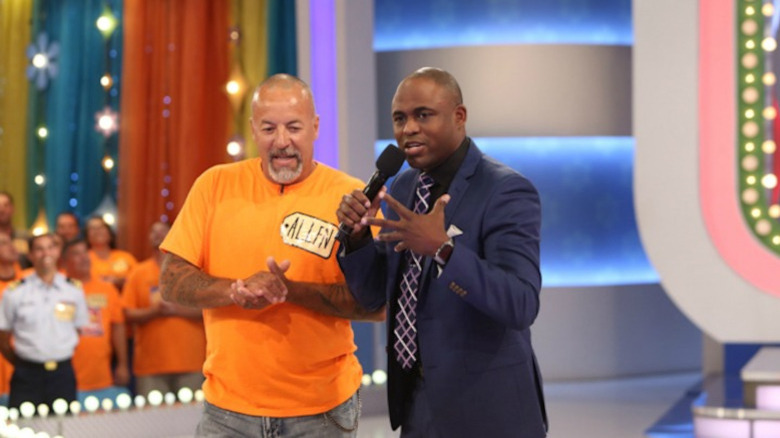 Paramount Global
In many ways, Wayne Brady was the breakout star of "Whose Line," having parlayed his appearances during the waning days of the British version into a regular spot on Carey's incarnation and national television exposure. He would ultimately capture an Emmy for outstanding individual performance in a variety or music program for his work on the show in 2003. 
Brady went on to host his own variety show in the early 2000s while making appearances on TV shows like "How I Met Your Mother," "Chappelle's Show" and "Sesame Street" before landing a gig as the host of CBS' "Let's Make a Deal" reboot in 2009. While promoting the new version of the game show later that year, Brady appeared on "The Price Is Right" as both a contestant and a guest showcase introducer, per IMDb. However, that wouldn't be his last involvement with the show. The improv star and actor went on to serve as host of "The Price Is Right" during 2020's "Mash-Up Week." 
More recently, Brady provided the voice of King Dice for Netflix's "The Cuphead Show," in addition to appearing in a recurring role as Del Cooper on CBS' streaming legal drama, "The Good Fight."  
Brad Sherwood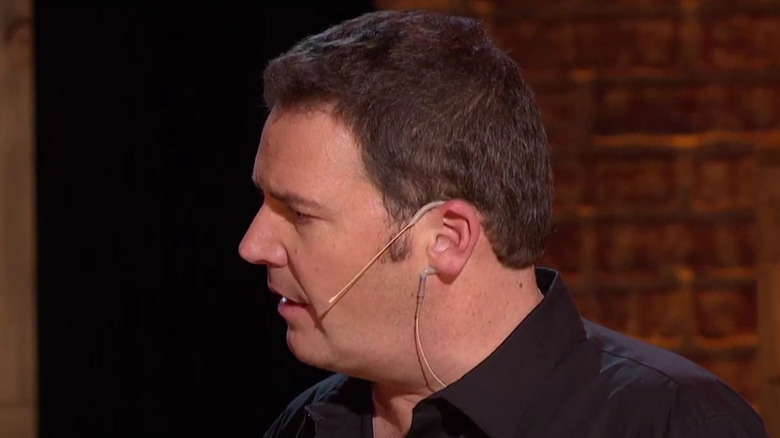 Mills Entertainment/YouTube
While Barker was the face of "The Price Is Right" throughout the '70s, '80s, '90s and beyond, Johnny Olson and Rod Roddy combined to give the show its voice for the first 31 years of existence. From there, Rich Fields picked up the baton and ran with it into the Carey era, until he returned to his roots as a meteorologist and radio DJ in 2010. Before making current announcer George Gray his permanent replacement in 2011, the show had a rotation of guest announcers, which included Carey's old pal Brad Sherwood, per IMDb.
The Chicago-born Sherwood was actually on the original "Whose Line Is It Anyway?" that aired on Channel 4 in the United Kingdom from 1988 to 1999. So, he was a natural fit for the American iteration of the show, on which he also became a regular performer. That wouldn't be his only Carey collaboration, however, as Sherwood would also work with him on "Green Screen Show" and "Drew Carey's Improv-A-Ganza." He also made guest appearances on "The Drew Carey Show."
Sherwood continues to rock the improv scene, regularly touring alongside fellow "Whose Line" alum Colin Mochrie.  As of this writing, the two have dates for their latest "Scared Scriptless" tour lined up into 2023.