Netflix Teases Wayne Brady's King Dice In The Cuphead Show Trailer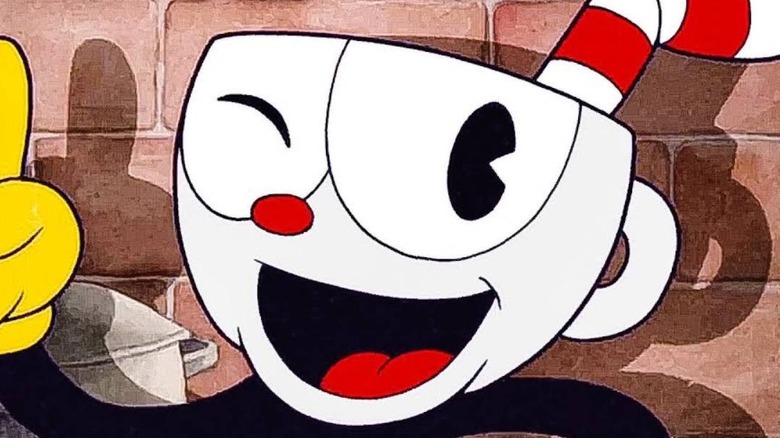 Studio MDHR
The "Cuphead" video game was a surprise smash when it first came out. Players couldn't get enough of the stylistic choices where all of the characters looked like they came straight out of a 1950s Mickey Mouse cartoon. The game may look sweet and innocent, but as anyone who's played the game for more than five minutes can tell you, it was one of the most challenging games that came out in 2017. 
As gamers wait for a sequel to come out to haunt them even further, there's still some good news on the horizon. Shortly after the game came out, Netflix ordered an animated series based on the wacky world. Things have remained quiet on the show's front for a while now, and even though there's still no release date, there is some good news Netflix recently revealed.
As part of the streaming service's Geeked Week, more information has come to the surface regarding "The Cuphead Show." Now, we have our best look yet at the series, as well as the first look at King Dice, whom legendary improviser Wayne Brady will play. "The Cuphead Show" clip may not show the titular daredevil, but it should make fans of the video game and classic animation immensely happy. 
King Dice puts on a show in new The Cuphead Show clip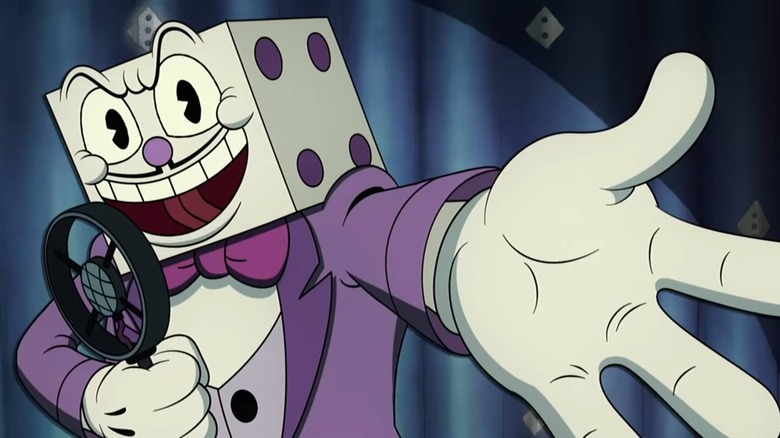 Netflix
Wayne Brady is a performer through and through. From acting to singing, the man does it all, so it only seems appropriate that he's the one portraying the Devil's right-hand man — King Dice. As suggested by the name, this is a character who loves a good game. Throughout gameplay, you come across him frequently any time you have to go through a Die House, where he functions as a gatekeeper. He's also the second-to-last boss you have to go up against, and some would argue he's the toughest, seeing how you have to battle a bunch of his minions and defeat them first before you even get a chance to attack King Dice.
The clip establishes King Dice as a beloved entertainer, and fans have packed his auditorium to the brim to see him perform. Naturally, there's more to this guy than meets the eye, and based on that sinister smile, it's clear he's up to no good. Some may feel disappointed that neither Cuphead nor his brother, Mughead, show up, but all good things come with time. 
For now, anyone excited for the show can look forward to Wayne Brady playing a prominent presence. Netflix hasn't revealed much regarding other cast members except for Tru Valentino and Frank Todaro voicing Cuphead and Mughead, respectively. The clip ends with a message saying how the show is "Coming Soon," but that isn't nearly soon enough.