The New Amsterdam Character That Fans Miss Desperately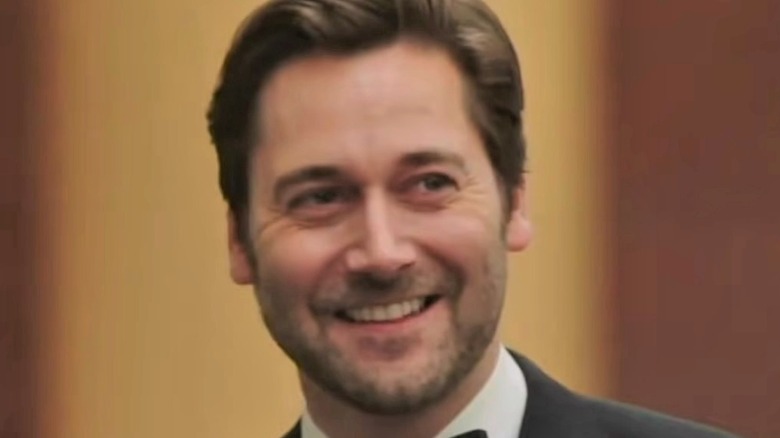 NBC/YouTube
NBC's medical drama "New Amsterdam" has seen a number of important, beloved, and, in some cases, disliked characters come and go since the show began airing in 2018. The series continues to revolve around the idealistic medical director for New Amsterdam Medical Center, Max Goodwin (Ryan Eggold). Max's attraction to oncologist Helen Sharpe (Freema Agyeman) has bloomed into a full marriage. Also along for the ride are Iggy Frome (Tyler Labine), who heads the hospital's psychiatry department, Floyd Reynolds (Jocko Sims), a cardiologist with a troubled love life, and Lauren Bloom (Janet Montgomery), who runs New Amsterdam's emergency department.
The show itself will end with Season 5, which means fans will have to say a bittersweet goodbye to their favorites. Even before the series' end, there was one previous departure that not only had fans missing the character, but also the effect said character had on "New Amsterdam" itself. Who do fans miss the most?
The loss of Dr. Kapoor still hurts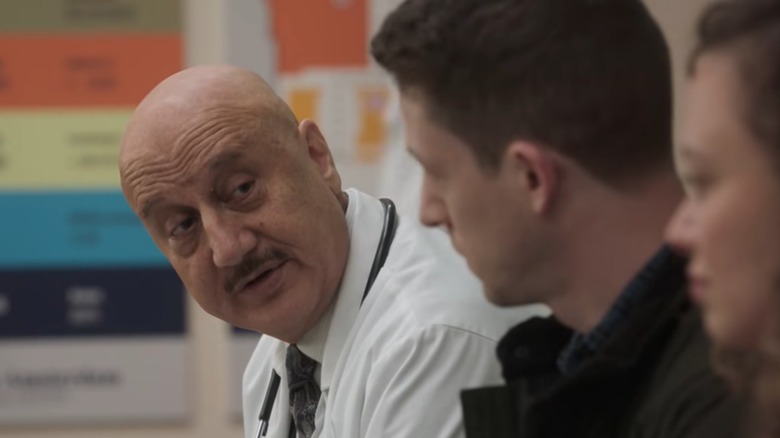 NBC/YouTube
Dr. Vijay Kapoor (Anupam Kher) was the lovable but very grown-up and hard-working neurologist at New Amsterdam Medical Center for the show's first two seasons. It's perhaps unsurprising that the tragic conclusion of his storyline — which saw Kapoor contract COVID-19 and battle the illness for the first few episodes of Season 3 before eventually leaving the hospital and dying off-screen — still has fans upset. 
On Reddit, u/dbwhite6450 admitted, "This show desperately misses Dr. Kapoor. Ever since his departure, there is no steadying/grounding influence." They cited the show's soapy storyline choices as a reason they miss the fine doctor. "Everyone's life is overly complicated and mostly not in an interesting or natural way, but manufactured drama." That sentiment was shared by u/catwood17, who added, "I agree. He was quite a grounding character. I think on reflection I didn't realise how much of a presence he was until he was gone."
Many of the show's fans agree that the show has become overly dramatic in later seasons, and Kapoor's exit didn't help matters much. Those fans include u/jdennis2019, who unfavorably compared later seasons of the series to "Grey's Anatomy" and described the recent plots of the show as "all the doctors taking turns at having their own medical crisis." 
On the IMDb entry for "The Legend of Howie Cournemeyer," fans also expressed their displeasure with Kapoor's absence. "I will miss the lovely character and terrific acting," said user tsidney.
Family health problems appear to be behind Anupam Kher's New Amsterdam exit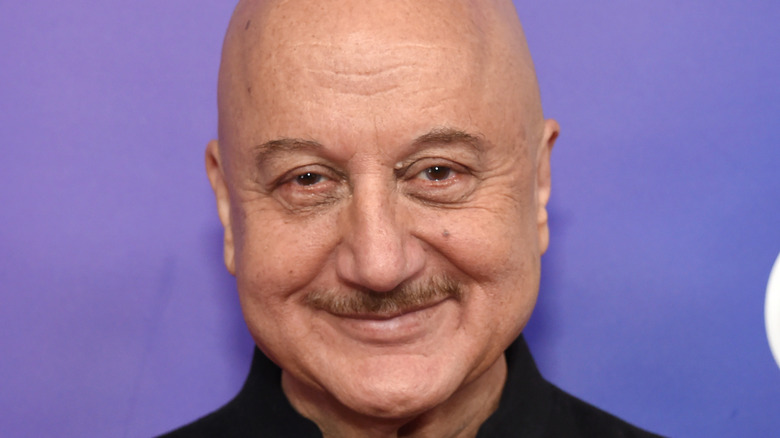 DFree/Shutterstock
Actors make an early exit from the series they star in for any number of reasons, and for Anupam Kher, it appears that he stepped away from "New Amsterdam" due to an illness in the family.
Per a Tweet posted by the actor on April 1, 2021, not long after Dr. Kapoor's final appearance, Kher's wife — politician, performer, and "India's Got Talent" judge Kirron Kher — was diagnosed with multiple myeloma. Multiple myeloma is a fairly rare form of blood cancer that effects 1 in 132 Americans per year (via the American Cancer Society). In spite of her illness, Kirron Kher has continued to work, appearing on "India's Got Talent" as recently as December of 2021 and continuing to fulfill her political commitments (per India Today).
Since announcing his departure from "New Amsterdam," Anupam Kher has also returned to the acting world, mainly in Bollywood films. Via his IMDb, he has had parts in the films "Uunchai," "Miss Match India," "Connect," and "Snapshot Wedding."