The Prisoner Of Azkaban Scene That Harry Potter Fans Think Was Horribly Acted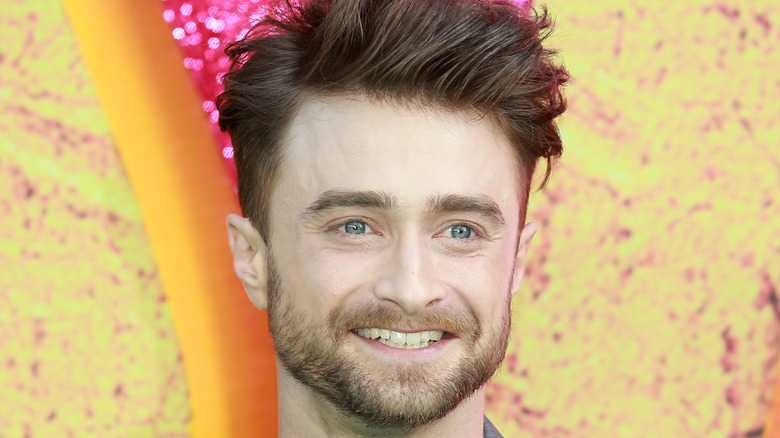 Cubankite/Shutterstock
The "Harry Potter" movies are nothing short of iconic in pop culture. Needless to say, many fans of the books and the movies grew up alongside the cast as they played the iconic characters of Harry Potter (Daniel Radcliffe), Ron Weasley (Rupert Grint), Hermione Granger (Emma Watson), Neville Longbottom (Matthew Lewis), Ginny Weasley (Bonnie Wright), Draco Malfoy (Tom Felton), Luna Lovegood (Evanna Lynch), and many other young Hogwarts students in the ten-year series. For many of the actors, including the golden trio, the "Harry Potter" movies served as one of their first acting roles ever.
2004's "Harry Potter and the Prisoner of Azkaban, directed by Alfonso Cuarón, saw a change in the tone of the series compared to the lighter, more family-oriented "Harry Potter and the Sorcerer's Stone" and "Harry Potter and the Chamber of Secrets," directed by Chris Columbus, and required a bit more from the young actors. And although they were more experienced by this point, with two movies already under their belt, some fans feel there was still some progress to be made with their acting.
Fans think Daniel Radcliffe had one bad scene in Prisoner of Azkaban
According to a recent thread on Reddit, some fans believe that "Harry Potter and the Prisoner of Azkaban" still had some poor acting, even with its star-studded cast. For u/Dillidolli, it was from Daniel Radcliffe in particular. They simply stated, "He was their friend!" This line appears in the scene in "Prisoner of Azkaban" where Harry discovers how he is connected to Sirius Black (Gary Oldman): The Azkaban escapee was his father's best friend at Hogwarts and allegedly betrayed him and his mother to Voldemort, resulting in their deaths.
Naturally, Harry is incredibly upset, and when Ron and Hermione find him, Harry explains, "He was their friend, and he betrayed them," before ending with "He was their friend!" Other fans, like u/JBTheGiant1, u/always_ella_15, and u/ThePrincessSparkles, share the feeling that Radcliffe's portrayal of Harry being upset is not so great.
While this is merely opinion and definitely debatable among fans, Radcliffe himself has noted that he often looks back on his acting in the first few "Harry Potter" movies in embarrassment. However, he and many more members of the cast reflected positively on their time with "Harry Potter" in the HBO Max special "Harry Potter 20th Anniversary: Return to Hogwarts" — poor acting or not.