These Steven Spielberg Classics Are Coming To IMAX For The First Time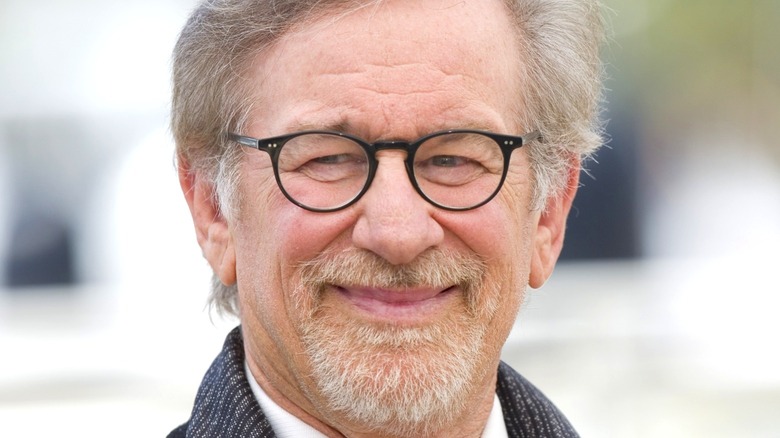 BAKOUNINE/Shutterstock
When it comes to movie directors, there still isn't a name in Hollywood today that holds weight like Steven Spielberg. The three-time Oscar winner not only helped shape cinema over the years, but he also became the pinnacle of what it means to be a passionate artist — someone so good at their craft that his movies and shots don't just get praise, they're straight up duplicated or redone. Entire film genres are based solely on Spielberg movies like "Raiders of the Lost Ark" and "Jaws," not to mention his still-active "Jurassic Park" franchise and the 1998 war epic "Saving Private Ryan," which to this day is considered one of the best military films of all time (via Rotten Tomatoes). 
"If Steven Spielberg had only made Jaws, Close Encounters, ET, the Indiana Jones trilogy, The Color Purple, Jurassic Park, Schindler's List, Saving Private Ryan, and then retired, he'd still be a legend that we'd still be talking about right now," tweeted @GeekBoyEric on Spielberg's birthday last year. 
There's simply no denying that many of Spielberg's films have become legendary works of cinematic art. However, some of his best-known films haven't yet been viewable in IMAX, which — let's face it — would be nothing short of spectacular. Knowing this, Universal Pictures has decided to release two of Spielberg's biggest blockbusters on the big, big screen and RealD 3D later this year.
E.T. and Jaws will be heading to IMAX in August and September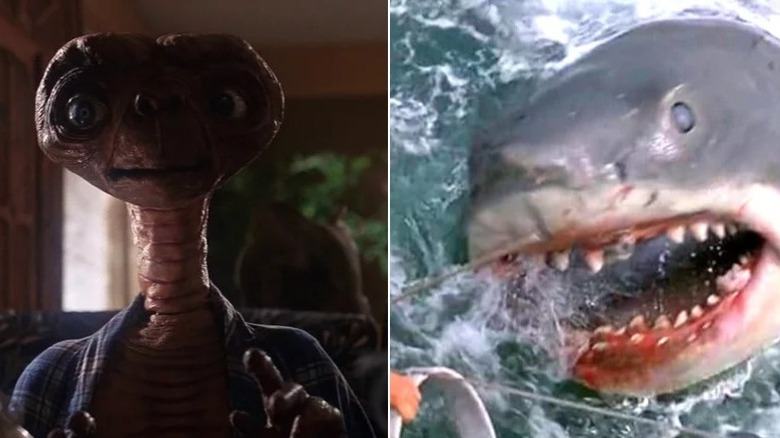 Universal Pictures
According to Deadline, Universal Pictures and Amblin Entertainment have officially announced the first-ever IMAX release for "E.T. The Extra-Terrestrial" and "Jaws." The two iconic movies will be rolled out on August 12 and September 2, respectively, with the latter also getting a RealD 3D release. 
In a statement released on June 9, Jim Orr, Universal Pictures' president of domestic theatrical distribution, praised Steven Spielberg and highlighted the auteur's many collaborations with the studio over the course of the last 47 years. "No filmmaker, it's fair to say, has had a greater or more enduring impact on American cinema or has created more indelible cinematic memories for tens of billions of people worldwide," Orr said. To honor Spielberg's many contributions to the world of film, Orr added, "We couldn't think of a more perfect way to celebrate the anniversary of E.T. and the first Universal-Spielberg summer blockbuster, Jaws, than to allow audiences to experience these films in a way they've never been able to before."
The release of 1982's "E.T." on IMAX screens comes as Universal celebrates the film's 40th anniversary. Of course, 1975's "Jaws" has long been considered one of the most terrifying summer movies of all time, and some fans have been calling for its IMAX release for years. Unsurprisingly, the denizens of Film Twitter already had a response at the ready. "You're gonna need a bigger screen," joked Twitter user @MrDrWatson76.