The Bones Reunion Fans Loved Seeing On My Name Is Earl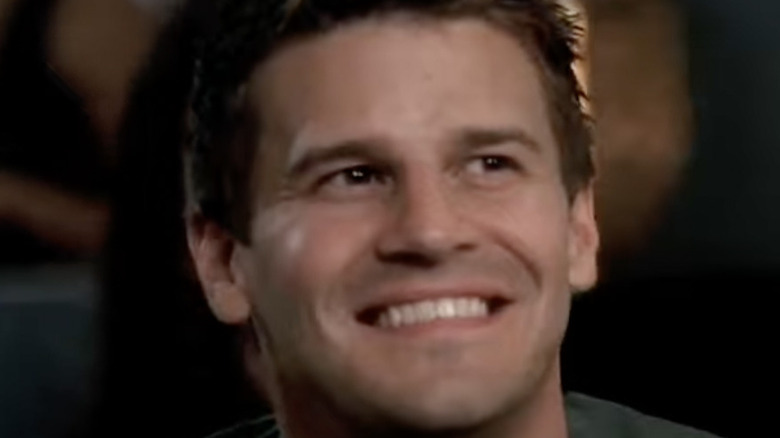 Fox/YouTube
The NBC comedy "My Name is Earl," which premiered in 2005, follows reformed crook Earl Hickey (Jason Lee) as he attempts to help individuals he previously harmed in life. The crux of the series is that Earl believes he will attract good karma and better his own less-than-ideal life if he corrects his past mistakes. Amusingly, his mission is motivated by the fact that he wins the lottery in the pilot episode.
In the same year that "My Name is Pearl" premiered, Fox debuted the first episode of "Bones," one of the network's most popular crime shows. The Fox drama depicts murders investigations as conducted by members of the FBI and various forensic specialists at the Jeffersonian Institute. Along the way, a romance is born between famed anthropologist Dr. Temperance "Bones" Brennan (Emily Deschanel) and FBI Special Agent Seeley Booth (David Boreanaz).
At face value, "My Name Is Earl" seems to have little in common with the Fox drama besides its similar premiere date. However, one Reddit user has pointed out that two "Bones" actors actually appeared in the same episode of "My Name Is Earl," during its fourth and final season.
Scoot McNairy and Joel David Moore appeared in My Name is Earl and Bones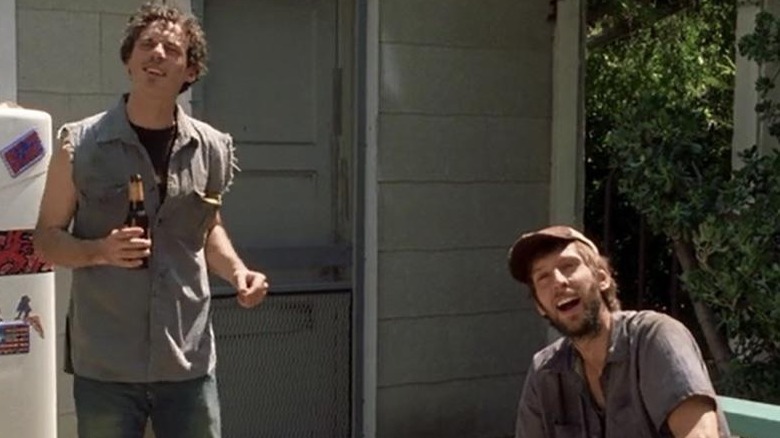 NBC
In a post to the r/Bones subreddit, u/Odd-Example3205 shared a screenshot of an image from "My Name is Earl" Season 4, Episode 7 ("Quit Your Snitchin'"). In the episode, Earl purchases a Ford Ranchero to give to Randy (Ethan Suplee) in celebration of his birthday. However, the vehicle is taken twice by local thieves called Bed Bug (Scoot McNairy) and Clyde (Joel David Moore). Issues arise as Earl is hesitant to call the cops because he does not want to be labeled a snitch by the residents of his town.
In the caption of the Reddit post, the commenter noted that McNairy and Moore also played notable characters on "Bones." McNairy enjoyed three guest appearances on the police procedural as Noel Liftin, an obsessive stoner who forges an unlikely allyship with Booth. Likewise, Moore appeared on "Bones" in a total of 16 episodes as Colin Fisher, a cynical scientist who works as a "squintern" at the Jeffersonian. In a behind-the-scenes video, Moore shared that he enjoyed portraying the depressed forensic anthropologist as he is typically cast in more comedic roles.
Several "Bones" fans noted that they were pleased to see that McNairy and Moore co-starred in "My Name Is Earl." For instance, in response to the original poster's exuberant caption, u/zoeleigh13 wrote, "I also love this!!" Meanwhile, u/Ictc1 also commented, "That's cool! I love Noel, he cracks me up. I'd like to see him and Fisher together."