Fans Can't Believe This Price Is Right Contestant Actually Won A Car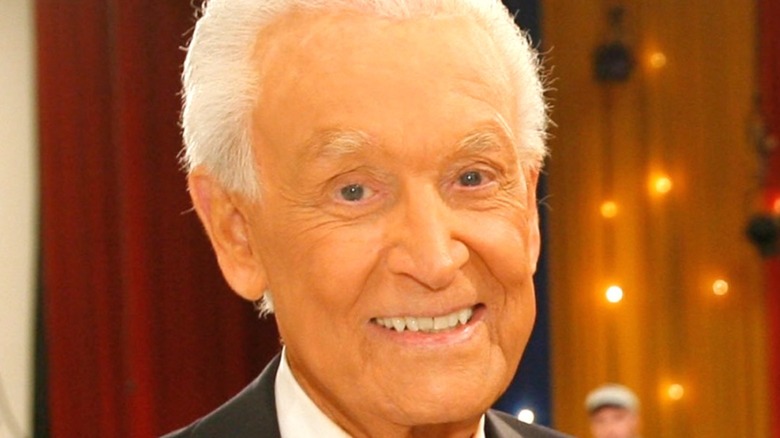 Mark Davis/Getty
While watching game shows from the comfort of home, it's easy to assume that they're not too difficult. Therefore, when a contestant struggles to complete a challenge, it can be frustrating. Remember when the internet lost its mind over the "another feather in your cap" puzzle on "Wheel of Fortune"?
Under the bright lights and with the knowledge that millions will witness their success or failure, strategy and common sense can sometimes fly out the window. This has happened a number of times on "The Price is Right." During the hosting reign of Bob Barker, one player named Jose bid a whopping $250,000 in the Showcase Showdown. When Barker told him to "think about that for a moment now," he lowered it to $60,000, but still lost to competitor Gay.
But sometimes, a contestant's questionable "The Price is Right" skills are successful. When tasked with guessing the cost of a table and chairs set, contestant Daniel asked Barker to remind him of the highest bid so far – $1,200. Rather than guess $1,201, which is customary, he bid $12 and won, much to the astonishment of Barker.
However, there's another contestant who might go down in "The Price is Right" history as the most surprising winner to ever grace the flashy stage.
Joy struggled with the rules of Ten Chances
Some games on "The Price is Right" are easier than others. For example, Plinko requires players to only guess one digit of an item's cost to receive a chip. They then drop the chip on the board and hope it freefalls into a decent prize. Others, like Ten Chances, are more challenging. Players have 10 shots to win three prizes. For the first and smallest prize, they're given three numbers and must guess the price using two. For the second, they use three out of four numbers. And for the grand prize, they must determine the cost using all five. No numbers can be repeated.
Joy, a contestant on "The Price is Right" in 2006, shocked viewers and Bob Barker alike when she went home with a toaster, luggage, and a brand-new Ford Fusion. She secured the toaster on her third chance, but things spiraled when she got to the luggage. As Joy feverishly scribbled out numbers and turned to the audience for help, Barker urged her, "Go, Joy, go! You'll lose your turn." A man from the crowd exasperatedly screamed out, "$580!," and Joy moved onto the car with three chances left.
Barker, now getting impatient and trying to keep the show moving along, kept reminding her of the rules – "You've used the '1' twice, Joy. What do you wanna write?" On her final chance, Joy guessed $21,390, which was the correct answer. As Joy and the model jumped up and down, Barker sat down on the stage and mouthed the words, "I can't believe that happened."