Bob Barker's Hair Had A Major Impact On The Price Is Right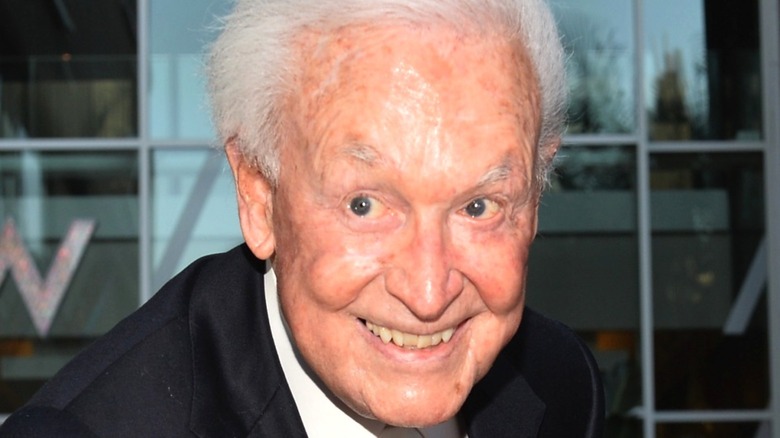 Alberto E. Rodriguez/Getty
When one thinks of "The Price is Right," television's longest-running game show (via History), there are many things that come to mind –- excited contestants who are told to "come on down," fan-favorite games like Plinko, and the slew of lavish prizes. 
Yet, there's one major aspect of "The Price is Right" that — despite now being absent from the show since 2007 — remains synonymous with the program, and that is Bob Barker. From 1972 until his retirement from daytime TV a full 35 years later, Barker hosted a whopping 6,726 episodes of "The Price is Right" (via IMDb). For many of the contestants, who would often run onto the stage to give Barker a massive hug and kiss, having the opportunity to meet the host was just as exciting as playing the game.
Though comedian Drew Carey took the reins from Barker in 2007, Barker's presence is still felt on the flashy set. At the end of every episode, Carey continues Barker's animal rights activism by reminding viewers, "Help control the pet population. Have your pets spayed or neutered." And the truth is, Barker ultimately shaped "The Price is Right" into what it is today, and he was likely a huge reason why the series outlasted its competitors. 
However, while Barker's stage presence and camaraderie with contestants is part of his lasting appeal, Barker believes there's another reason why the show saw an uptick in viewers at one point during his tenure.
Bob Barker said viewership increased after he embraced his silver hair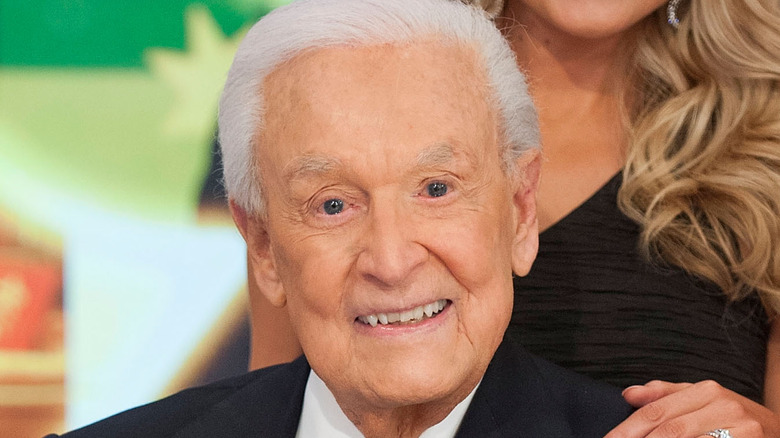 Valerie Macon/Getty Images
In the early days of "The Price is Right," Barker looked a little bit different. Longtime fans may remember that, throughout the 1970s and most of the 1980s, he had dark brownish-red hair. However, what many might not have realized is that this wasn't his true color.
Barker said in an interview with the Los Angeles Times, "I was prematurely gray. I began to gray at my temples and I guess it could be that technology at that time was not what it is today, but I didn't look good. It looked like I had no hair at my temples, so they suggested I tint it."
He tinted it for some time, but when his hair started to have a blue tinge to it, he switched to dye. After doing this for several years, Barker took a break from the coloring while on vacation. Upon his return, producers urged him to keep his natural gray because it was a better look for him. Barker claimed that ratings for "The Price is Right" went up when he nixed the dye, and in fact, when Barker made his silver debut in October 1987 (per YouTube), the audience couldn't stop cheering for him. He jokingly asked the crowd, "You like the suit, is that it?" One woman screamed from the back of the studio, "We love your hair!" 
It's clear that Barker's new look was a smash hit, one that would appear on TV screens five days a week for the next 20 years.