Winning Time Season 2 Release Date, Cast, Trailer, Plot And More Details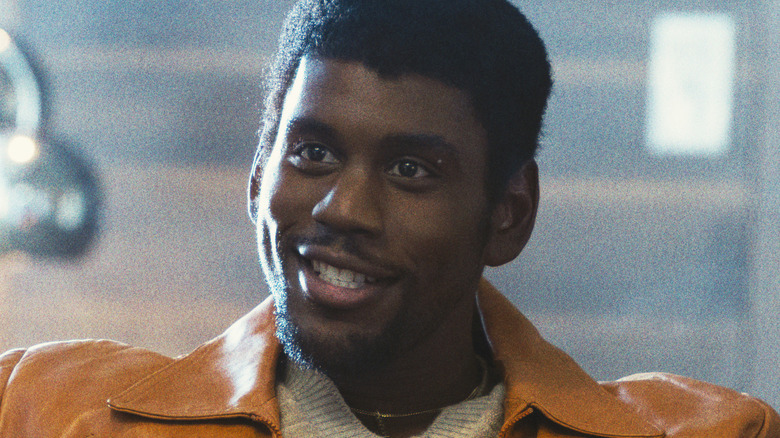 Warrick Page/HBO
"Winning Time: The Rise of the Lakers Dynasty" made waves for its controversial depictions of NBA legends and irreverent, fourth-wall-breaking tone in dramatizing the Los Angeles Lakers at the ascent of Jerry Buss' (John C. Reilly) purchase of the franchise and Magic Johnson's (Quincy Isaiah) joining the team at the onset of the 1979-80 season.
According to Variety, HBO renewed "Winning Time" for a second season in April 2022, at a point where only the first five episodes of Season 1 had aired. The first season culminated in the Lakers' championship victory over the Julius Erving-led Philadelphia 76ers in six games; Buss, Johnson, Paul Westhead (Jason Segel), Jerry West (Jason Clarke), and Pat Riley (Adrien Brody) pull off the unthinkable and usher in a dynasty hand-crafted to drive the NBA to new heights in the 1980s. "Winning Time" won over audiences and critics alike with Rotten Tomatoes approval scores that sit in the high 80s, even as the show's wealth of creative liberties drew intense criticism from real-life Lakers legends in Johnson, Kareem Abdul-Jabbar, and Jerry West.
The series returned for a seven-episode Season 2 on August 6. Series creators Max Borenstein, Jim Hecht, and executive producer Adam McKay had plenty to run with in the wide sandbox that is the '80s NBA, and effective storylines to build off from the show's first season. With all that in mind, here's everything to know about "Winning Time" Season 2.
What is the plot of Winning Time Season 2?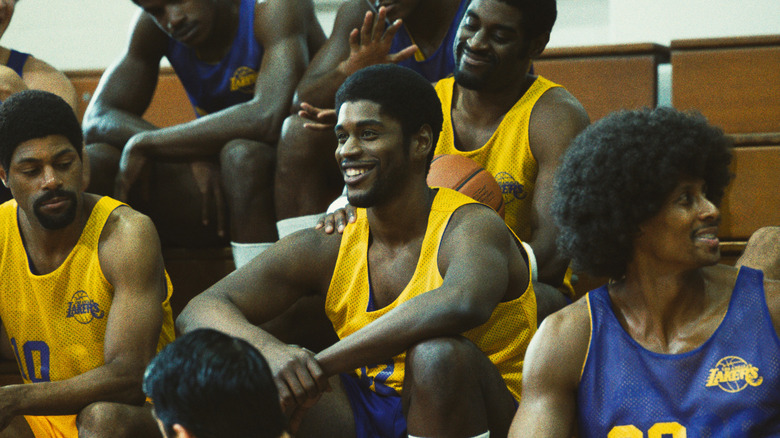 Warrick Page/HBO
"Winning Time" is based upon true events, as told by author Jeff Pearlman in his nonfiction book "Showtime: Magic, Kareem, Riley, and the Los Angeles Lakers Dynasty of the 1980s." According to the official plot synopsis, Season 2 "hones in on the period just after the Finals in 1980 through 1984, culminating in the first professional rematch of the era's greatest stars: Magic Johnson and Larry Bird."
"This is a series about a dynasty. And what comes after winning that first is not just winning another. It's exponentially harder," co-creator Max Borenstein said. "Everything that comes with winning and celebrity and all of the sort of challenges — especially in this moment in the '80s — Magic and his nemesis Bird." "This next season is going to be, you know, taking the same pace that this first season did, roughly, to tell the next piece of the story," Borenstein told Deadline. "Which involves Paul Westhead and Pat Riley, and a struggle Magic has that next year, and Jerry West's next step in the direction of becoming the general manager." 
Parenthood will also be explored in "Winning Time" Season 2. Jerry Buss attempts to bring in his sons to the Lakers enterprise, Magic Johnson and Kareem Abdul-Jabbar welcome new kids and grapple with that milestone event, and Boston Celtics legend Larry Bird deal with a complicated and tragic relationship with his father. 
Who is starring in Winning Time Season 2?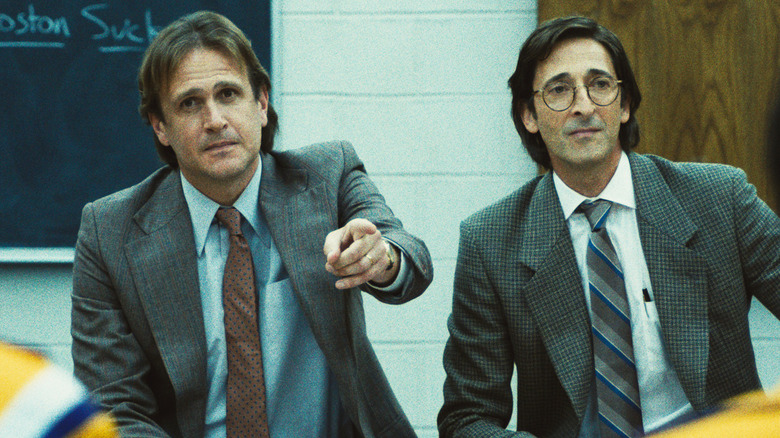 Warrick Page/HBO
Among the sprawling cast of actors playing real-life figures from the orbit of the Los Angeles Lakers over the 1979-1980 NBA season, John C. Reilly will returned as flashy Lakers owner Jerry Buss. He's joined here by Quincy Isaiah as Magic Johnson, Adrien Brody as Pat Riley, Solomon Hughes as Kareem Abdul-Jabbar, and Jason Clarke as Jerry West.
Ari Graynor joined "Winning Time" as Honey, a fictional character and composite of several of Jerry Buss's romantic partners and spouses. McCabe Slye, a guest star in Season 1, was upped to a regular for Season 2, as Buss's youngest son, Jimmy. We also saw the return of Michael Chiklis as Boston Celtics boss Red Auerbach, Sean Patrick Small as Larry Bird, and Jason Segel as Paul Westhead. Rounding things out, fans got to see some more of Gillian Jacobs as Chris Riley, Rob Morgan as Earvin Johnson Sr., Gaby Hoffman as Claire Rothman, and plenty of other familiar faces.
Who is the showrunner for Winning Time Season 2?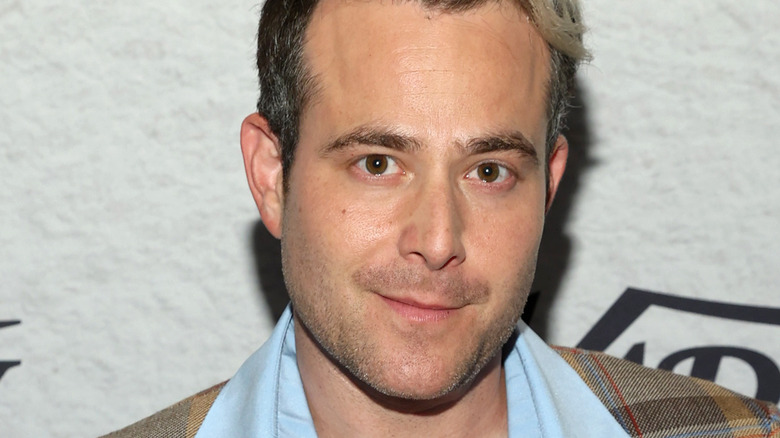 Rich Polk/Getty Images
After writing the screenplays for monster movies "Godzilla, "Kong: Skull Island," and "Godzilla vs. Kong," and creating the AMC horror series "The Terror," Max Borenstein switched genres completely, creating "Winning Time: The Rise of the Lakers Dynasty," a comedy-laced drama based on basketball history and the book "Showtime: Magic, Kareem, Riley, and the Los Angeles Lakers Dynasty of the 1980s" by Jeff Pearlman. In 2022, according to Variety, "Winning Time" network HBO renewed the show for Season 2, and then a few months later, extended Borenstein's contract to create and produce TV shows, adding three years to the deal. In Season 1 of the series, Borenstein served as an executive producer as well as the showrunner, managing the day-to-day activities and creative vision of the series that he created and adapted. He continued to act in those capacities when "Winning Time" Season 2 entered production.
Is there a trailer for Winning Time Season 2?
A few weeks before HBO launched its summer 2023 weekly rollout of "Winning Time" Season 2 episodes, the network released the first full trailer for the early 1980s-set basketball drama. Set to a remix of Twisted Sister's "We're Not Gonna Take It," the new season finds the Los Angeles Lakers in the immediate and intermediate years after winning an NBA championship in 1980. Hardly a time of celebration, everyone in the Lakers organization must now prove that the title run wasn't a fluke. Magic Johnson has signed a $25 million contract, making him a target for scrutiny and leaving other players wondering where they fit in, and coaches Paul Westhead and Pat Riley angling for power over the team with their star player and one another. Owner Jerry Buss declares an empire, and brings in his sons who are offended that sister Jeanie Buss is advancing so far in the family business.
But the most potent drama in "Winning Time" Season 2 may come from the Boston Celtics. Coach Red Auerbach and star Larry Bird have been stewing and studying their west coast rivals, angrily determined to continue a dynasty and "Beat LA" and all that it stands for. The Lakers' players sense the tension, and realize they're nothing but a "flash in the pan" in the words of Jerry Buss, until they can triumph in the NBA Finals over those pesky Celtics.
Will there be a Season 3 of Winning Time?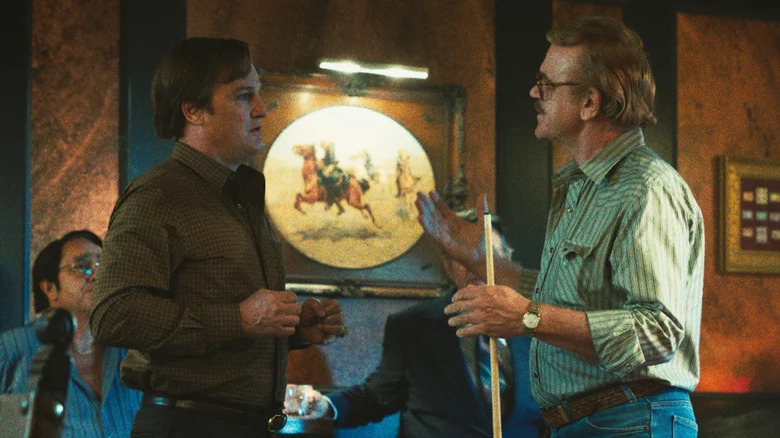 Warrick Page/HBO
Warning: "Winning Time" Season 2 spoilers
On September 17, 2023, the seventh and final episode of "Winning Time" Season 2 ended with a downbeat cliffhanger of an ending. After returning to the NBA Finals for the fourth time in the five years of the Magic Johnson era, the Lakers suffer a heartbreaking and unexpected loss to the Boston Celtics. The villainous Celtics fans celebrate, Johnson weeps, and Jerry and daughter Jeanie Buss toast to the future while laying on the floor of the Lakers' home arena.
Just after that season finale of "Winning Time" aired, HBO announced that the episode was also a series finale — it had canceled "Winning Time." Only partially through the source material, Jeff Pearlman's 2014 decade-spanning book "Showtime," "Winning Time" suffered from low ratings. The show, mapped out to last many years, is now over. No Season 3 of "Winning Time" will be produced.
Where to watch Winning Time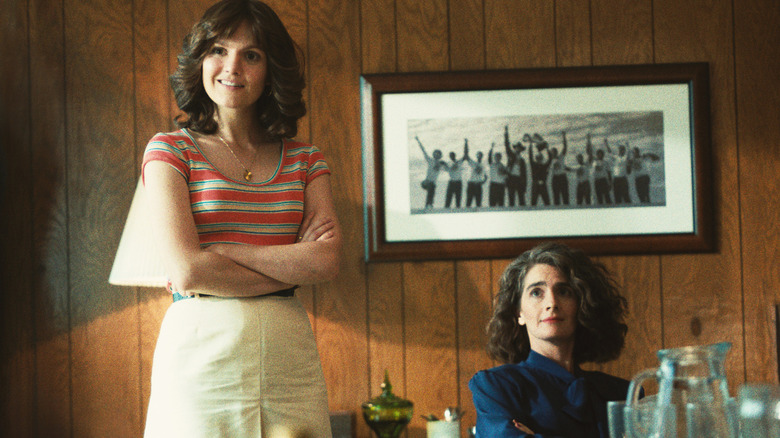 Warrick Page/HBO
In 2019, Oscar-winning writer-director Adam McKay ("Vice," "Don't Look Up," "Step Brothers") signed a five-year deal with his new production company Hyperobject Industries to make television series for premium cable network HBO, and its streaming service spinoff, Max (formerly HBO Max). According to Deadline, the first show under that agreement to get an order to series was an hour-long limited series drama based on Jeff Pearlman's nonfiction book "Showtime: Magic, Kareem, Riley, and the Los Angeles Lakers Dynasty of the 1980s." The series went into production under the name "The Untitled Lakers Project," likely because HBO wasn't about to give a high-profile, potential blockbuster of a series the same name as its number one competitor in pay-cable TV.
Eventually bestowed with the title "Winning Time," the historical basketball series was a hit, growing its viewership in both scheduled TV airings and after the fact on streaming, with 73 percent more people watching the Season 1 finale than did the Season 1 premiere, according to Variety. That easily earned "Winning Time" a Season 2 renewal mid-way through its first season, and the entire show can now be viewed on Max.