Fans Of Netflix's Inside Job Just Got The Season 1, Part 2 News They've Been Waiting For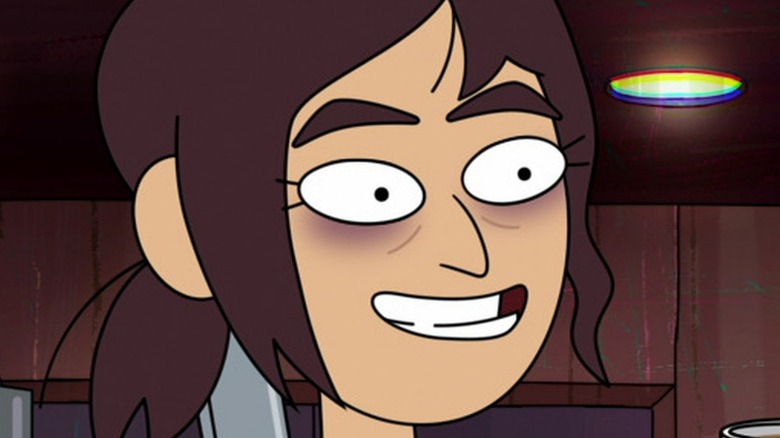 Netflix
With Shion Takeuchi and Alex Hirsch of "Gravity Falls" fame and "BoJack Horseman" director Mike Hollingsworth at the helm, Netflix struck gold with "Inside Job." The series takes the average workplace comedy and puts it through an animated, absurd lens, showing audiences the mysterious headquarters of Cognito Inc.: a shadow organization dedicated to overseeing all of the world's governments and preventing well-known conspiracy theories from going public. Tech prodigy Reagan Ridley (Lizzy Caplan) leads the show alongside her father Randall (Christian Slater) and a handful of other oddball characters.
"Inside Job" premiered in October of 2021, and right from the start, it mostly met positive reactions from general audiences and critics alike (via Rotten Tomatoes). Many praised it for its humor, which often places real-world conspiracy theories in its crosshairs, as well as the emotional arcs its characters go through — most notably Reagan's relationship with her dad (via The Hollywood Reporter). With so much goodwill to go around, one has to wonder, will there be any more new episodes? Plenty of time has passed since the first ones arrived, and it's not like there's no demand out there for more.
Thankfully for those waiting to hear what will become of it in the future, news about "Inside Job" Season 1, Part 2 has finally come to light.
More episodes of Inside Job are coming soon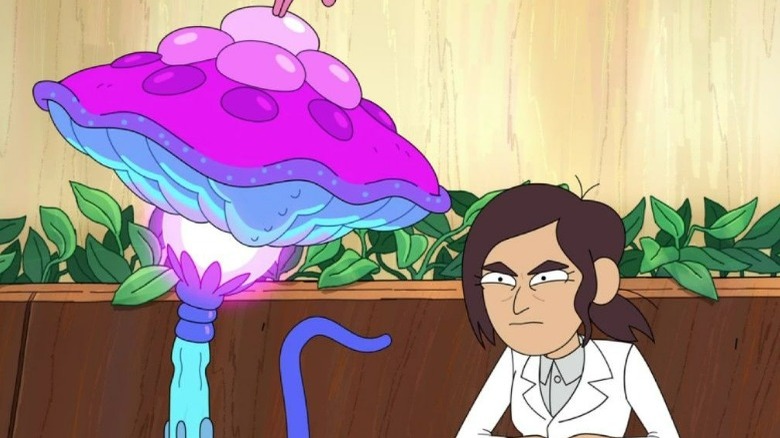 Netflix
On June 8, 2022, the Netflix Geeked Twitter account revealed the news that "Inside Job" fans have been waiting for. New episodes are on the way, and to ramp up the excitement even more, the tweet included a brief clip from the next batch of episodes. It sees Brett Hand (Clark Duke) take an intoxicated Reagan back to Cognito HQ. Once there, they watch a rather vain hologram of her kimono-clad father, who promises to restore the organization to its former glory before accidentally flashing everyone. Sadly, Netflix didn't provide a concrete release date, only telling fans that more episodes are coming soon.
Unsurprisingly, it didn't take long after this news came out for "Inside Job" fans to flood social media with their reactions. "One of my favorite new animated shows," wrote @QuintonMiles, and @MsNightmare24 said, "Still need to finish the last couple episodes, but I enjoyed part one of Inside Job and I can't wait for this one when there's a date." Some voiced their love for Brett and shared their happiness in his return, while others couldn't hide their feelings for Reagan. Meanwhile, @MegaNerd98 and numerous others excitedly demanded Netflix reveal the release date ASAP.
Hopefully, it won't take too long to find out when "Inside Job" Season 1, Part 2, will reach Netflix, but if nothing else, at least we now know for certain that it's in the works.