The Supernatural Cameo Eric Kripke Would Love To See In The Boys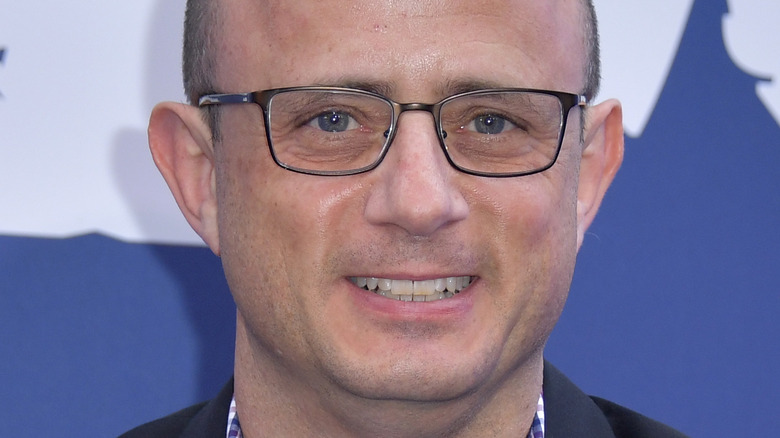 Kristy Sparow/Getty Images
"The Boys" has become a total streaming hit since arriving on Amazon Prime Video in 2019 for a few reasons. Its blood-soaked subversion of superhero genre tropes has drawn in viewers looking for something different from Marvel and DC-based projects, and its cast, which includes the likes of Karl Urban and Erin Moriarty, among others, has put out nothing but standout performances since the beginning. Of course, having a television veteran like Eric Kripke at the helm hasn't hurt it either. After all, he knows what it takes to find success on the small screen.
Before adapting Garth Ennis and Darick Robertson's comic series for Prime Video, Kripke created the CW classic "Supernatural": a drama about two brothers who roam the Earth in hopes of rooting out evil and working through their haunting family trauma. The show ran for 15 years, developed a massive following, and has yet to disappear from the pop culture sphere. As a result, it wasn't lost on anyone when Jensen Ackles — the actor behind Dean Winchester — joined the third season of "The Boys" as Soldier Boy, reuniting with Kripke after years apart.
When Season 3 began, Soldier Boy's introduction was almost immediately the talk of the town, largely thanks to Jensen Ackles' perfect approach to the role. As it turns out, though, he's not the only "Supernatural" alum Eric Kripke wants to appear on "The Boys."
Kripke would love to have Jared Padalecki on The Boys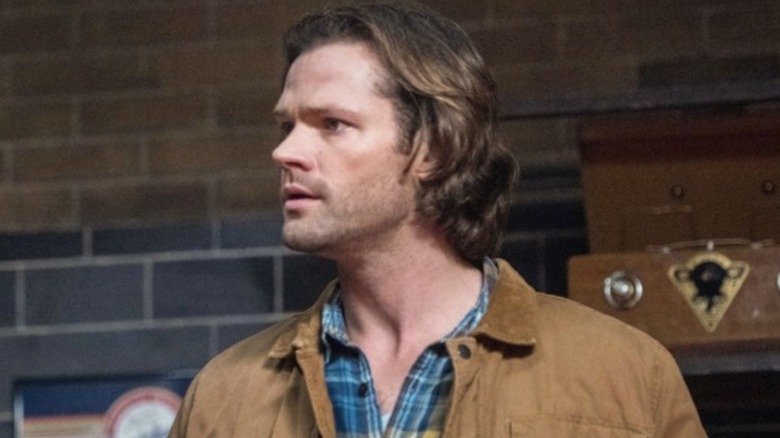 The CW
While Jensen Ackles' Dean Winchester certainly has his fans, no conversation about "Supernatural" is complete without mentioning Jared Padalecki's Sam Winchester. The more thoughtful and introverted of the two brothers, Sam was just as crucial to the show's popularity as Dean. Not to mention, Padalecki grew close with Eric Kripke over the years as well, hence why he has a spot waiting for him on "The Boys" whenever he's ready. "I would love a Jared cameo! He's always welcome on the show," Kripke told Variety in June of 2022, noting that Padalecki's schedule has made it hard for such a thing to materialize.
Hopefully, once Jared Padalecki gets a break from projects such as The CW's "Walker," he'll have the chance to share in a reunion with Kripke and Ackles on "The Boys." While it hasn't been confirmed, a fourth season feels like an inevitability, so perhaps he could turn up for that batch of episodes. If he does so, he might get to share the screen with yet another former "Supernatural" star, Jeffrey Dead Morgan, who played Sam and Dean's father, John Winchester. Not only is he a fan of the show, but Kripke tried to bring him in for Season 3. Sadly, Morgan's "Walking Dead" commitments got in the way (via Entertainment Weekly).
Maybe someday we'll see a Winchester family reunion on "The Boys," but until that day comes, at least Jensen Ackles and Eric Kripke will be around to represent the lasting legacy of "Supernatural."