Star Trek: Discovery Casts Mia Kirshner As Spock's Mother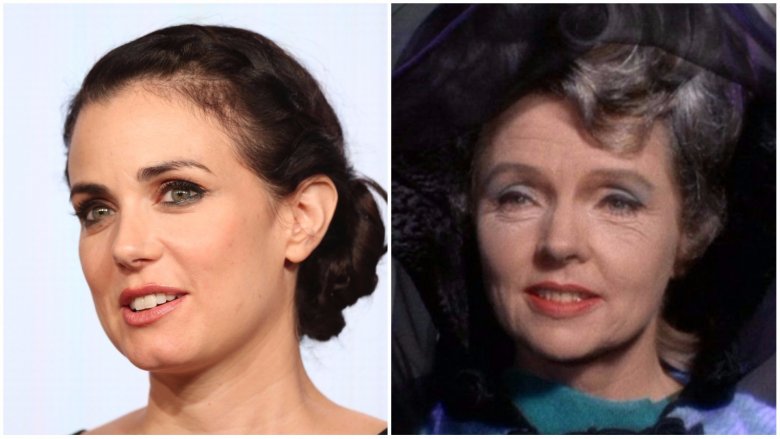 Getty Images
Audiences are going to be getting a lot more than they expected of the family Spock in the new Star Trek series, according to a report by TrekMovie.
TrekMovie got the details at the blue-carpet premiere of Discovery, getting word straight from the series producers that Spock's human mother, Amanda Grayson, will appear in the 13-episode first season of the new series, played by Canadian actress Mia Kirshner.
Kirshner is known for her work playing Jenny Schecter in The L Word, Mandy in 24, and Elizabeth Short in the film The Black Dahlia. The character of Amanda has previously been played across various entries in the Star Trek franchise by Jane Wyatt, Majel Barrett, Cynthia Blaise, and Winona Ryder.
Viewers of Discovery have already been re-introduced to Spock's father Sarek, a Vulcan who took female human Michael Burnham, the main character of Discovery, under his wing as his ward in the years before the original Star Trek series began. The idea that Spock's mother will also appear makes the possibility that the show will feature a young Spock, or other familiar figures from the time of the original series, feel a lot more likely. 
Between this and the re-introduction of the Mirror Universe, it's clear that Discovery is not interested in boldly going to explore entirely new worlds, at least not at this early stage in the show. But that's not necessarily a bad thing, as the exciting first episodes of Discovery have shown. Opinions differ, but when it comes to Star Trek fandom, when have they not?
We'll have more on Star Trek: Discovery for its first season and beyond as news develops. Til then, catch new episodes of Discovery every Sunday exclusively on CBS All-Access.