Star Trek: Discovery Director Says Show Will Visit The Mirror Universe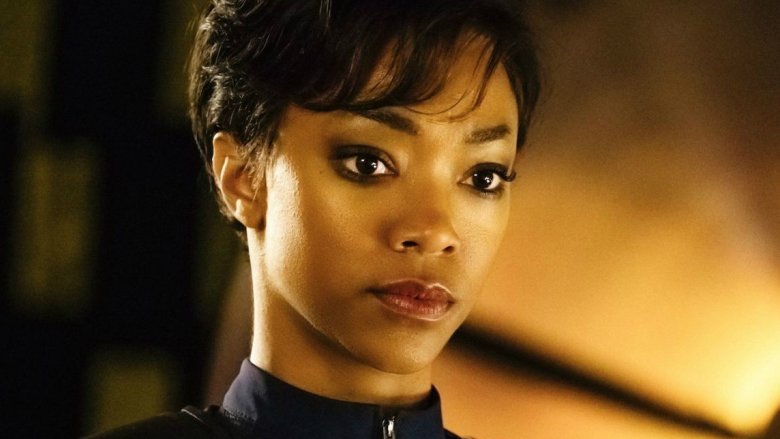 Star Trek: Discovery may be on a mission to explore strange new worlds, but it's taking audiences back to at least one with which it's well-familiar during its first season on CBS All-Access.
Speaking at the Star Trek-centric Continuing Voyage Convention in Chicago on September 16, director and Star Trek: The Next Generation alum Jonathan Frakes let it slip to the crowd that the sixth series in the spacefaring franchise is heading back to the twisted Mirror Universe for at least one episode of its new season, according to TrekMovie.
The Mirror Universe is a concept that's endured throughout all of Star Trek's history, first being unveiled in the 1967 season 2 episode of the original series, "Mirror, Mirror". It introduced a number of sci-fi concepts that still resonate throughout pop culture today, from the concept of a parallel dimension where everyone good is evil to the cheeky notion that being evil means growing a goatee. Whether or not anyone in the new cast will get bearded up to meet a villainous version of themselves remains to be seen.
Star Trek: Discovery premieres on September 24 on the CBS All-Access service in a two-part episode. The first part will be available on the CBS television network, and all subsequent episodes will be exclusive to the streaming service, so sign up now if you haven't already. 
Taking place shortly before the events of the original series (but after the events of fellow prequel series Enterprise), Star Trek: Discovery will follow a new starship in the burgeoning United Federation of Planets as humanity continues to explore the vast universe of which they're only one small part. It stars Sonequa Martin-Green, Michelle Yeoh, Doug Jones, Anthony Rapp, Maulik Pancholy, Shazad Latif, and Jason Isaacs.
You can watch the trailer for the new Trek show here. For an in-depth look at the series' best innovations, check out our feature on blockbuster ideas that Star Trek did first.