We Finally Know Who O'Shea Jackson, Jr. Plays On Obi-Wan Kenobi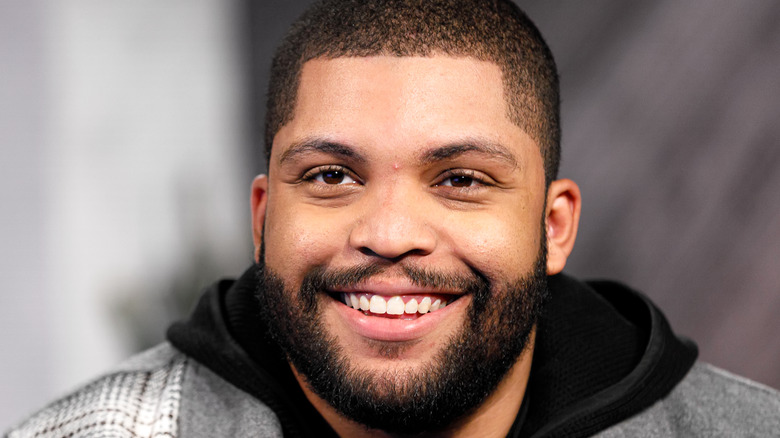 Rich Polk/Getty Images
The fourth episode of "Obi-Wan Kenobi" arrived on Disney+ on Wednesday, June 8, 2022, and gave fans another nerve-wracking adventure that featured some beloved fan favorites. Following on from the events of the third chapter, the latest installment saw the titular Jedi (played by Ewan McGregor) set out to rescue a young Princess Leia (Vivien Lyra Blair) from the clutches of the Empire. On top of that, the episode finally introduced "Star Wars" fans to O'Shea Jackson, Jr.'s character after months of speculating which denizen of the galaxy he'd be playing.
Jackson, Jr.'s first foray into the "Star Wars" saga was a long time coming for the actor. He previously missed out on the chance to play Lando Calrissian in "Solo: A Star Wars Story," as the role was given to "Atlanta" star Donald Glover instead. That said, the Force had plans for the actor, and he now gets to play an original character who shares Lando's penchant for smuggling and rebelling against the system. 
O'Shea Jackson, Jr. plays a smuggler on Obi-Wan Kenobi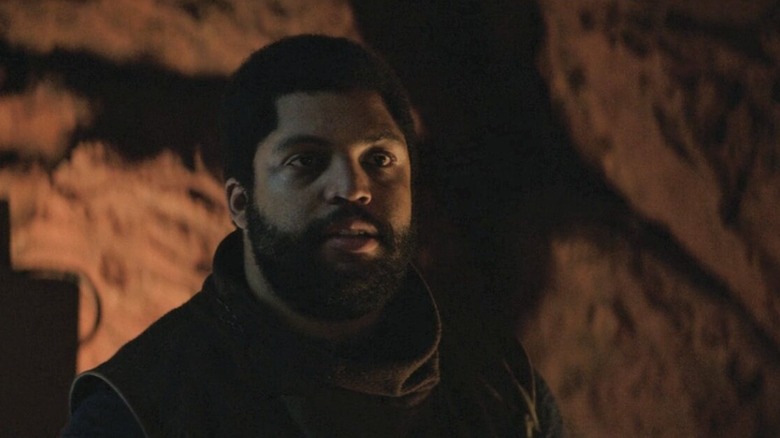 Disney+/Lucasfilm
The creators of "Obi-Wan Kenobi" kept many cards close to their chests in the lead-up to the Disney+ series. However, the secrecy only made O'Shea Jackson, Jr.'s first appearance all the more special. The fourth episode introduces him as a character named Roken, an engineer and smuggler who helps with The Path; an underground railroad for Force-sensitive people. 
Obi-Wan's quest to find and rescue Princess Leia in Episode 4 brings him into contact with Roken, but their introduction isn't a pleasant one at first. Roken is initially hesitant to help Obi-Wan, but he eventually sympathizes with the Jedi as both men can relate to the pain caused by the Inquisitors. 
It remains to be seen how significant Jackson, Jr.'s role will be on "Obi-Wan Kenobi" moving forward. However, as IMDb points out, he's set to appear in more episodes, so it's safe to assume that he'll have some unfinished business with the Empire.