This Look At Tyler Hoechlin As Justice League 3000's Superman Has Our Full Attention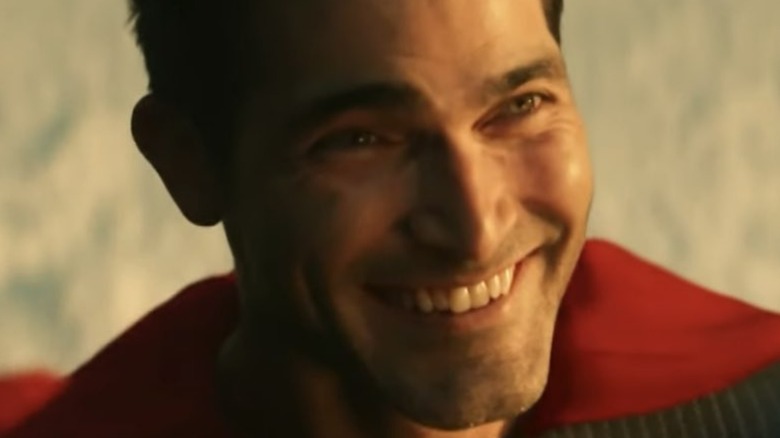 The CW
For the most part, the DC Comics adaptations from The CW have done a great job straying away from the heavy-hitter characters that fans see so much of. Instead, they tend to focus on often overlooked players, such as Green Arrow (Stephen Amell) or Stargirl (Brec Bassinger), on shows of their own. However, that's not to say that The CW has totally avoided giving audiences a look at brand new versions of DC staples. After all, Superman (Tyler Hoechlin) has become an integral piece of the Arrowverse puzzle in more ways than one.
Introduced in Season 2 of "Supergirl," Tyler Hoechlin's version of the Man of Steel has grown much more prominent on the small screen. Aside from appearing on the Melissa Benoist-led program multiple times, he has popped up on "Batgirl," "DC's Legends of Tomorrow," "The Flash," and even "Arrow," but he hasn't stopped there. As of February 2021, Hoechlin's Superman became the co-lead of "Superman & Lois" alongside Elizabeth Tulloch's Lois Lane. Still, regardless of his already impressive TV pedigree, Arrowverse fans want to see more.
In the world of comic book media, the sky is the limit as far as where a character can go, and Tyler Hoechlin's Superman is no different. As evidenced by this fan art, he'd even thrive as the version of Superman that led the Justice League 3000.
Hoechlin more than has what it takes to lead the Justice League 3000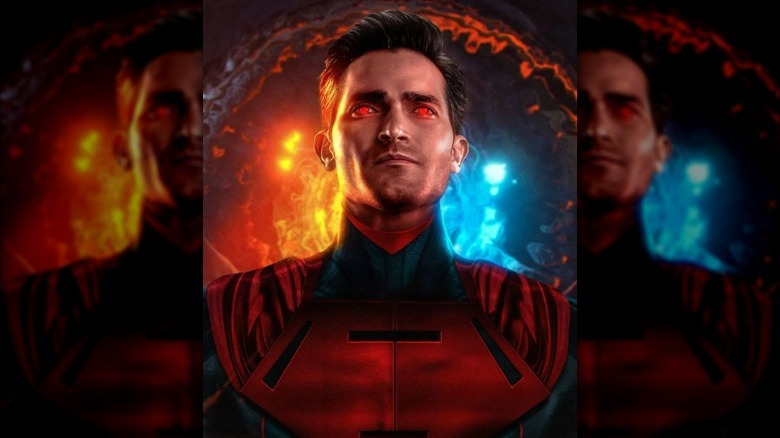 @subi.ozil/Instagram
On May 18, 2022, digital artist Subi Özil posted a piece of fan art on Instagram depicting Tyler Hoechlin's version of Superman as the one that led the Justice League 3000. For those unfamiliar with this take on the famed DC team, it first came into being back in 2013 for "Justice League 3000" #1. Created in the 31st century by Project Cadmus, these clones of the original Justice League members all lost some crucial abilities, memories, and moral lessons during their creation. Nevertheless, they do what they can to restore peace and order throughout the humanity-conquered cosmos.
With an all-new suit, piercing red eyes, and determined expression, it goes without saying that Tyler Hoechlin would make an excellent Superman from the Justice League 3000. While no word of a live-action adaptation of the team has come to light, should such conversations ever arise, Hoechlin should score a place at the front of the line. As he told Collider in February 2021, not only does he love the part of Superman, but he'd be more than happy to portray the character for years to come. Not to mention, it wouldn't be the first time he's played a variant of his usual Clark Kent.
With Henry Cavill's Superman status still very much up in the air (via CinemaBlend), Tyler Hoechlin is the lone active Superman for the time being. Bearing in mind his passion for the role and how perfect he looks in this fan art, he'd be a prime candidate for the Justice League 3000's version of Superman.