Iman Vellani's Ms. Marvel Performance Was Inspired By This Legendary MCU Actor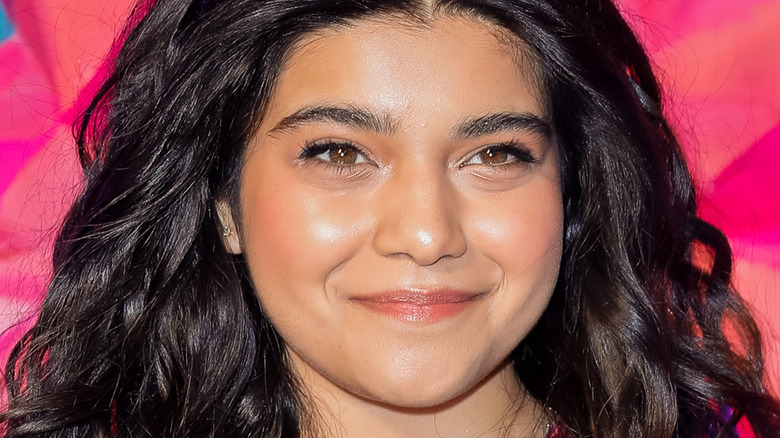 Tristan Fewings/Getty Images
Following in the footsteps of other Disney+ Marvel Cinematic Universe hits such as "Loki" and "Moon Knight," "Ms. Marvel" will hit streaming on June 8, 2022. In doing so, the series will introduce viewers to the MCU's first Muslim hero, Kamala "Ms. Marvel" Khan: your typical Pakistani-American high schooler whose entire life is turned upside-down once she acquires a magic bangle that gives her the ability to create energy constructs. Now it's up to her to figure out how to wield her extraordinary abilities and learn how to become a hero, just like her idol Captain Marvel (Brie Larson).
To portray franchise newcomer Kamala Khan, the folks at Marvel Studios decided on actress Iman Vellani. Unlike MCU staples like Chris Hemsworth, Evangeline Lilly, Samuel L. Jackson, and more, Vellani didn't have a wealth of acting experience behind her heading into "Ms. Marvel." In fact, the show is her first professional acting credit (via IMDb), but worry not, the Kamala Khan role is in capable hands all the same. Vellani has made no bones about her love for the Marvel universe, both in print and at the movies, so she more than put in the work to perfect her small screen performance.
As a part of her "Ms. Marvel" preparation, Iman Vellani even looked to an iconic MCU actor for inspiration.
Vellani was inspired by Iron Man himself, Robert Downey Jr.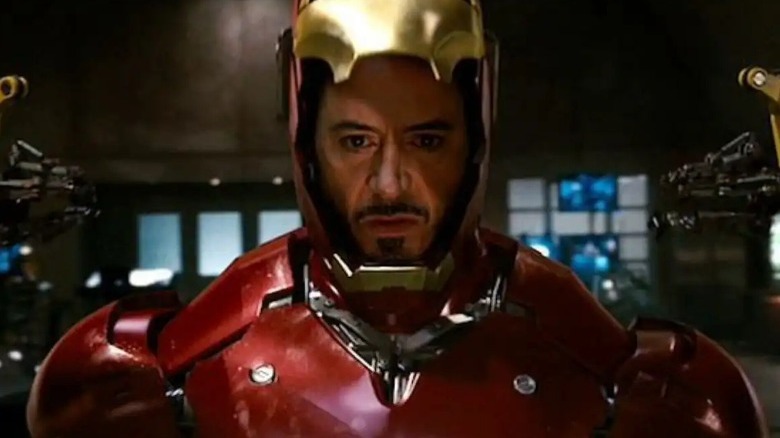 Marvel Studios
Ahead of the Disney+ premiere of "Ms. Marvel," Episode 2 and 3 director Meera Menon joined Beyond the Trailer for an interview to promote the show. During the chat, Menon mentions that to help Iman Vellani get into the Kamala Khan character, she encouraged her to channel her inner-Robert Downey Jr. as Iron Man. As she explains, much of what made his performances so memorable was his looseness and ability to make it seem like he genuinely was Tony Stark — something Vellani took to heart. "She inhabited Kamala in such a similar way with such an effortlessness," Menon recalled.
Of course, Iman Vellani's appreciation for RDJ isn't just now coming to light, seeing as she's mentioned her love for the MCU cornerstone multiple times. For instance, in an interview with IGN (via Twitter), Vellani joked that she adores him so much that she fears she'd fangirl a tad too hard if she ever met him in person. As far as other Marvel Studios personalities go, when she first met MCU mastermind Kevin Feige on the "Ms. Marvel" set, she completely froze. "I felt so bad because he was trying to make conversation with me and talk to me. And I gave him nothing," she told Esquire.
It couldn't be more obvious that Iman Vellani loves Marvel and some of the folks who've helped make it a global force at the box office. Surely she'll do them proud in "Ms. Marvel" and the big-screen "Captain Marvel" sequel, "The Marvels."