It Narrowly Tops Competitive Weekend Box Office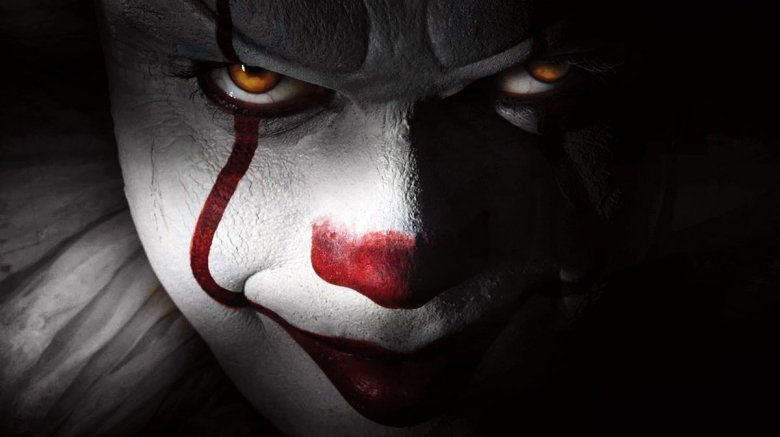 It is back on top. After falling in second place last weekend, the horror flick has bounced back to the number one spot in a competitive box office race against Tom Cruise's American Made and the action sequel Kingsman: The Golden Circle.
It, the terrifying adaptation of the Stephen King novel of the same name, has proved tough box office competition, becoming the most successful horror film of all time and breaking numerous box office records throughout its run. As would be expected, the sequel has already been ordered, with director Andy Muschietti likely to return to show the Loser's Club as adults.
While it couldn't beat out It, American Made topped initial $13 to $15 million box office expectations thanks to positive reviews. The film represents a box office bounce back for Cruise after The Mummy was buried at the box office over the summer. The action comedy stars the actor as Barry Seal, an American pilot and drug smuggler recruited by the CIA to help fight against the communist threat in Central America in the 1980s. 
Third place went to Kingsman: The Golden Circle. Unable to get the same positive reviews as the original film did, the movie took its just okay $39 million opening weekend and turned it into a $17 million second outing. While this is fine for the sequel, which is also doing very well overseas, it hints that audiences aren't as on board as they were with the original, which which only fell 49.3 percent in its second week. (via Box Office Mojo)
The real disappointment of the weekend was the Flatliners remake. The film stars Ellen Page, Diego Luna, Nina Dobrev, James Norton, Kiersey Clemons as a group of medical students who decide to try briefly dying before being resurrected– flatlining– but end up experiencing unexpected negative effects.
The movie was DOA with critics, who stuck it with a dismal zero percent on Rotten Tomatoes, and it was unable to stir any life at the box office either, falling below initial $8 million expectations with just $6.7 million. It is unlikely that the studio will be able to resuscitate the movie after that dismal opening performance.
You can view this weekend's full box office results (via Box Office Mojo) below.
Top 10 Weekend Box Office Gross
1. It: $17,310,000 (-41.8 percent), $291,182,790 Total Domestic Gross   
2. American Made: $17,016,000 (– percent), $17,016,000 Total Domestic Gross  
3. Kingsman: The Golden Circle: $17,000,000 (-56.4 percent), $66,701,588 Total Domestic Gross  
4. The LEGO Ninjago Movie: $12,000,000 (-41.3 percent), $35,556,065 Total Domestic Gross  
5. Flatliners: $6,700,000 (– percent), $6,700,000 Total Domestic Gross  
6. Battle of the Sexes: $3,400,000 (+559.6 percent), $4,073,158 Total Domestic Gross  
7. American Assassin: $3,325,000 (-46.8 percent), $31,873,581 Total Domestic Gross  
8. Home Again: $1,756,372 (-45.7 percent), $25,181,947 Total Domestic Gross  
9. Til Death Do Us Part: $1,567,966 (– percent), $1,567,966 Total Domestic Gross  
10. mother!: $1,460,000 (-55.6 percent), $16,320,846 Total Domestic Gross