Whatever Happened To Shed Defender After Shark Tank?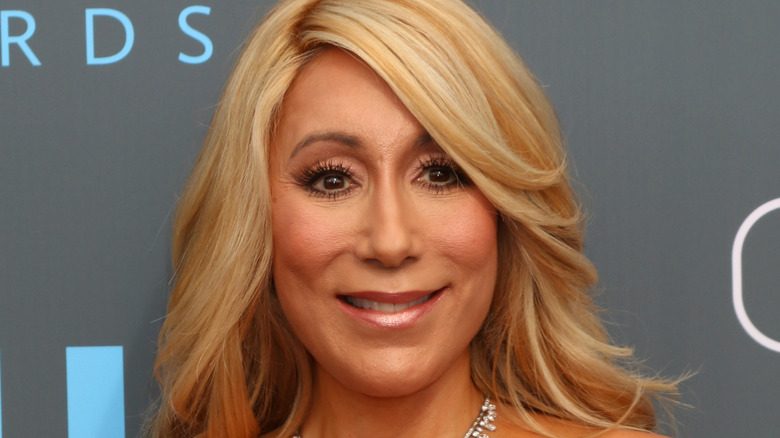 Kathy Hutchins/Shutterstock
Getting somebody to invest in your business is no easy task, even if you have a genuinely good idea. Lucky for the minds behind Shed Defender, they were able to secure some solid investment in one fateful episode of "Shark Tank," ABC's popular reality business series. Shed Defender itself was a fairly simple concept with an accurate name. The company makes breathable spandex onesies so that dog owners can take their furry friends to and fro without worrying about them shedding everywhere. The company founder, Tyson Walters, took this idea to "Shark Tank" where he managed to secure a $250,000 investment for 25% of their business (via Shark Tank Blog).
However, that was way back in Episode 1003, which originally aired way back in 2018. Not every business makes it even after procuring some investments. Luckily for Tyson Walters, however, Shed Defender is still going strong to this day. That said, whatever has the company been up to since acquiring that "Shark Tank" investment?
Shed Defender has new products and ways to help animals
Since the company made its appearance on "Shark Tank," it has only grown. Aside from its main line of spandex dog onesies, Shed Defender has now expanded its line of products to include other helpful pet supplies. The official site now sells expandable bungee leashes and vitamin supplement chews to help keep your dog healthy. It has also created a line of sensitive skin dog shampoos. Most recently, the company has also begun to sell another type of leash, this time with magnetic clips that allow it to wrap around a dog's neck like a collar.
On top of that, Shed Defender's business plan also includes charitable donations to nonprofit organizations through its "Paw it Forward" program. Portions of every purchase are donated to various charities such as the Animal Hope and Wellness Foundation and Helping Paws Across Borders. As of May 16, 2022, the company has also donated over 100 of its Shed Defenders to various animal rescues (via Paw it Forward Blog).
The company is also more popular than ever, and has celebrity customers
In addition to expanding its products and efforts to help animals, Shed Defender's reputation has also grown. On Instagram, the company has 17,000 followers. The majority of the company's posts are, as you might expect, dedicated to promoting products and announcing sales. However, there is one post that reveals one of Shed Defender's most interesting customers.
In a post made on May 27, 2020, Shed Defenders revealed that one of their customers is actually actor Ben Affleck. In the post, Affleck can be seen walking his dogs alongside fellow actor and then-girlfriend Ana de Armas. And, lo and behold, Affleck was using one of Pet Defender's patented bungee leashes. Despite tagging both actors in the post, neither commented on their use of the Shed Defender leash. However, it is interesting, and quite exciting, to see a small startup become popular enough that the product ends up in the hands of movie stars and joe schmoes alike.