Netflix Has Exciting News For All Of Us Are Dead Fans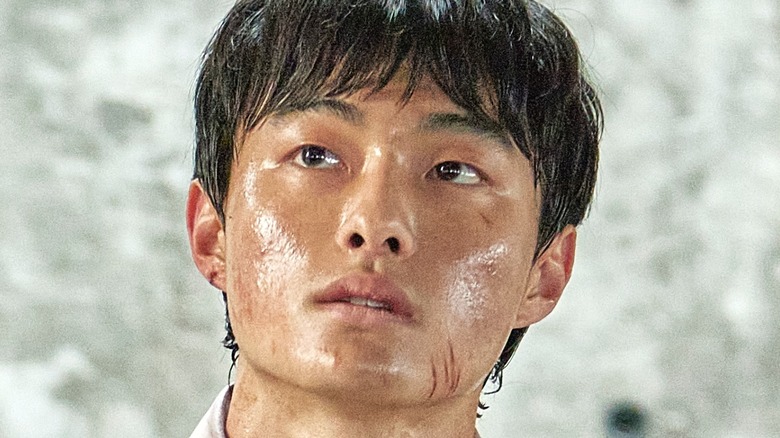 Yang Hae-sung/Netflix
The zombie subgenre of horror is far from dead. 
New series and movies continue finding innovative ways to craft tales of terror from the undead. And one of the most exciting additions to this canon to come out in recent memory was the Netflix original series "All of Us Are Dead."
The first season of the Korean drama series follows a group of high schoolers when a zombie outbreak occurs in the middle of their classes. They'll have to hide out in classrooms, waiting for someone to rescue them with minimal food and water at their disposal. Not all of them make it out alive, but hopefully, the ones that do learn lessons about humanity and themselves along the way, creating a unique hybrid between horror and coming-of-age stories.
The season ends with six group members still alive, but plenty more zombies are out there to cause them trouble. As such, it should come as an utter delight to fans to hear that the show will return for a second season, courtesy of Netflix's Geeked Week.
Hyosan High will return
On June 6, Netflix released a brief teaser trailer for the new season. It doesn't offer anything in terms of new footage, basically showing the opening title sequence, which segues into the announcement of a second season by the end. 
It may be a while until fans see anything new from the series. The first season came out in January 2022, and there tends to be at least a year between seasons of live-action properties. As such, the earliest we anticipate Season 2 of "All of Us Are Dead" coming out would be the beginning of 2023. 
The teaser also doesn't offer anything in the way of what fans can expect in terms of story, but the show's director stated in an interview with HypeBeast KR (translated using Google Translate), "If Season 1 was a survival period for humans, there is a sense of humor, but Season 2 feels like it will be a survival period for zombies." 
It certainly sounds as though Season 2 will keep a focus on the halfbies (humans bitten by zombies that retain certain human-like characteristics) that made the show so unique from other zombie properties. As for more information, fans will have to keep one eye open for more details as they become available.