The Jurassic World Dominion Dr. Wu Detail That Has Fans Scratching Their Heads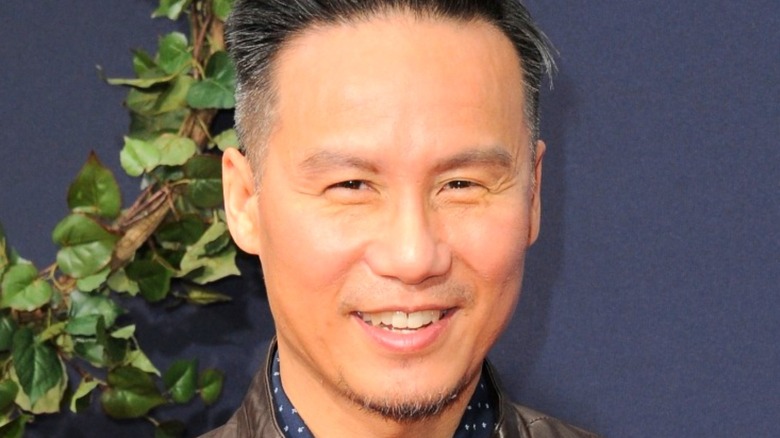 Albert L. Ortega/Getty
In February of 2022, Universal Pictures released its first substantial trailer for the upcoming "Jurassic World: Fallen Kingdom" sequel titled "Jurassic World: Dominion." While news of returning cast members from the original "Jurassic Park" was never exactly a secret, this trailer nevertheless gave fans their first look at legacy characters like Alan Grant (Sam Neill) and Ellie Sattler (Laura Dern), both of whom are appearing in the franchise for the first time since "Jurassic Park III," which premiered in 2001 (via IMDb).
Of course, the involvement of classic characters doesn't guarantee that "Jurassic World: Dominion" will itself be a classic. In fact, some longtime "Jurassic Park" fans are apprehensive about their inclusion for two major reasons. On one hand, fans of the original "Jurassic Park" trio are worried that they might be killed off in this latest installment. Some other users online, meanwhile, have predicted that the film will foreground spectacle over substance.
In any case, the reintroduction of these and other cast members from the original "Jurassic Park" film complicates the franchise's growing canon, leaving some fans with new questions about old characters based on some of the promotional materials released about them thus far.
Could Dr. Wu be an employee of BioSyn?
On the official subreddit for the "Jurassic Park" franchise, user allknowingankylosaur asked, "Has it been confirmed that Dr.Wu is/was working for BioSyn?" They then explained that two YouTubers, named Swrve and Klayton Fioriti, have talked about longtime "Jurassic Park" villain Dr. Henry Wu (BD Wong) as if this were an established fact.
BioSyn is the principal rival of Jurassic Park founding company InGen, responsible for hiring Dennis Nedry (Wayne Knight) to steal dinosaur DNA from the park in the first movie. In an interview published in the lead-up to the release of "Jurassic World: Dominion," director Colin Trevorrow told Empire Magazine that BioSyn will factor significantly into his latest film's story. Wu, meanwhile, works for InGen, which would make a role with BioSyn a subversion of what viewers previously knew about him.
In response to this question, user oec_conductor cited a document on an in-fiction promotional website for "Dominion" called Dinotracker.com as evidence of his involvement with BioSyn. Furthermore, they pointed out that Wu, Alan, and Ellie all appear to be working in a BioSyn facility in promotional materials for "Dominion," seeming to further confirm his involvement with the company.
For what it's worth, BioSyn is traditionally evil, whereas Wong himself described Wu in an interview with Vulture as "rather noble and vulnerable and an unjustly vilified person." The nature of the perhaps misunderstood Wu's relationship with BioSyn should become clearer when "Jurassic World: Dominion" premieres on June 10.