Why Fans Of The Blacklist Turned Against Mr. Kaplan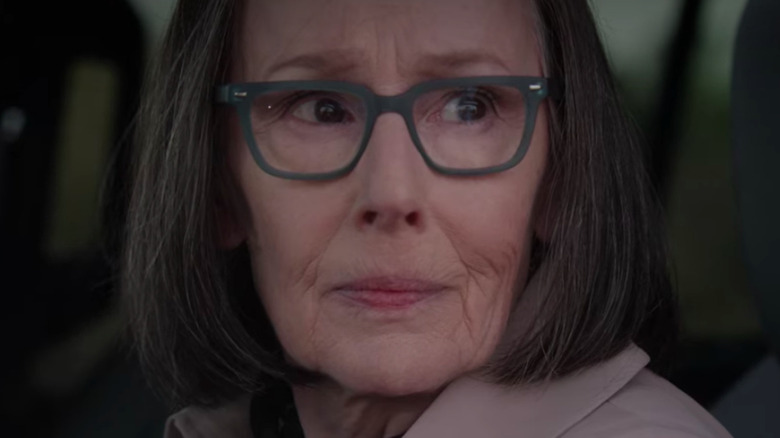 NBCUniversal Television Distribution
Starring James Spader as Raymond "Red" Reddington and Megan Boone as Elizabeth "Liz" Keen, "The Blacklist" is a series about a prolific criminal who voluntarily turns himself in to the FBI after decades on the run. The pilot episode introduces Red, the lawbreaker in question, who proposes that he help the agency apprehend even more vicious culprits in exchange for immunity. However, there's a catch: Red will only work with FBI Special Agent Elizabeth Keen. Their unorthodox partnership, as well as Red's unexplained interest and protectiveness when it comes to Elizabeth, is at the heart of the show. The series also stars Diego Klattenhoff, Harry Lennix, Hisham Tawfiq, Amir Arison, and Ryan Eggold. 
Over the course of the series, viewers are introduced to a number of Red's associates, including the mysterious Mr. Kaplan, played by actress Susan Blommaert. Mr. Kaplan, whose actual name is eventually revealed to be Kathryn Nemec, helps Red with cleaning up crime scenes and evidence disposal. Kaplan is shown to have extensive knowledge of police procedure and forensic science, as well as an unflappable demeanor that allows her to aid Red with a variety of tasks. She frequently aided Red and Liz with their investigations, but when long-kept secrets came to light, viewers' perception of Kaplan shifted dramatically. 
Mr. Kaplan betrayed Red and Elizabeth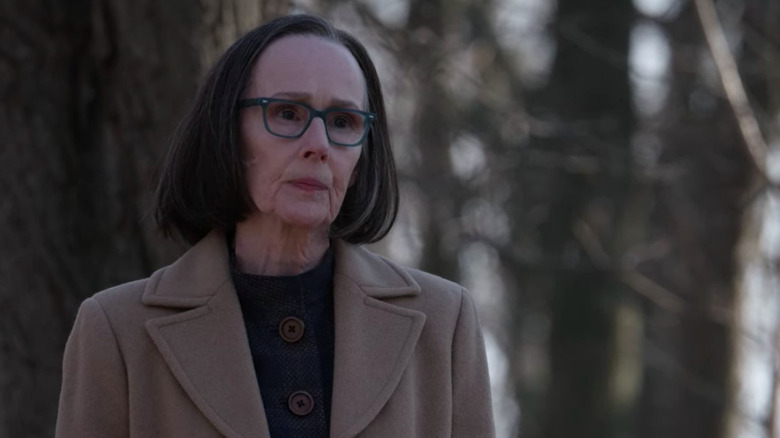 NBCUniversal Television Distribution
Red, Elizabeth, and Mr. Kaplan/Kathryn share a dramatic history. Although Red and Kaplan have been working together for decades, it turns out that she's known Liz longer. Liz is actually the daughter of a Russian intelligence officer named Katarina, played by Lotte Verbeek (via Entertainment Weekly). When Liz was just a baby, Katarina hired Kaplan to help take care of the infant. After Katarina was seemingly killed, Kaplan vowed to watch out for her friend's daughter. Red and Kaplan ultimately come to blows over their desire to keep Liz safe. Even though they both have the same goal, they can't meet in the middle.
After Red almost kills his former associate, Kaplan begins using her knowledge of Red's dealings to dismantle his criminal network. The shocking twist shows Kaplan's true colors, forcing Red, Liz, and viewers to confront the fact that she was never the person they thought she was. "Mr. Kaplan had to be one of the most interesting of Red's associates. I always enjoyed her presence until very late when I ended up with a huge [disappointment] seeing her loyalties have never been with Red nor with Elizabeth," wrote Reddit user Ivanuska42.
After Kaplan jumped off a bridge to her death, Reddit user Desdemona1231 had little remorse, writing that Kaplan was "a well written fascinating character but in the end, I hope the fish ate her." After all the time Kaplan spent plotting against Red, it makes sense that fans would hold a grudge.