Thor: Love And Thunder Will Release A Day Earlier In This Country Than Anywhere Else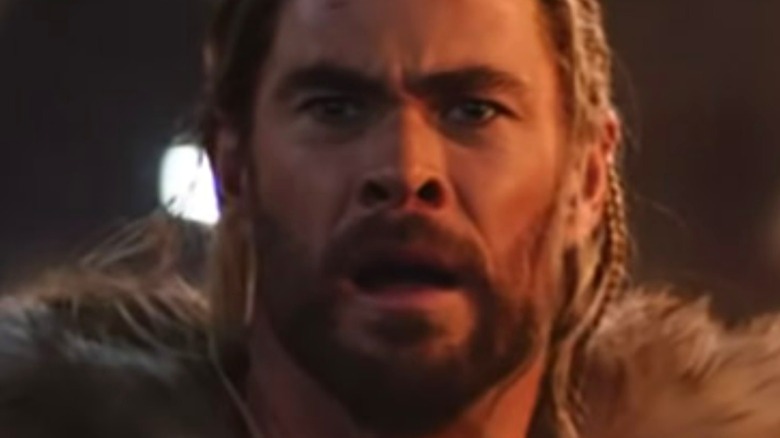 Marvel Studios/Disney
The "Thor" franchise received something of a face-lift in 2017 with the release of "Thor: Ragnarok." Instead of keeping the titular God of Thunder (Chris Hemsworth) in a dreary, medieval world, Marvel Studios decided to make him more comedic and his environment more colorful for the third film in the trilogy. Thanks to a bevy of standout performances and the expert directing of Taika Waititi, "Ragnarok" became a huge hit with fans and critics while raking tons of cash at the box office. The consensus was clear: the people wanted more Thor, and Marvel Studios was more than happy to oblige.
Dubbed "Thor: Love and Thunder," the Taika Waititi-helmed sequel would be confirmed at San Diego Comic-Con 2019 with the bombshell announcement that Natalie Portman would return to the MCU as Jane Foster — this time with Mjolnir in hand — alongside Chris Hemsworth, Tessa Thompson, who plays Valkyrie, and more. Come December 2020, Christian Bale signed on as the main villain, Gorr the God Butcher, and the first entrancing trailer dropped in April of 2022, adding even more momentum to the hype train. The only problem is, there's still a fair amount of waiting to do.
"Love and Thunder" will hit the big screen on July 8, 2022, but not for everyone. Here's which country will get to see it first.
Love and Thunder will premiere in India early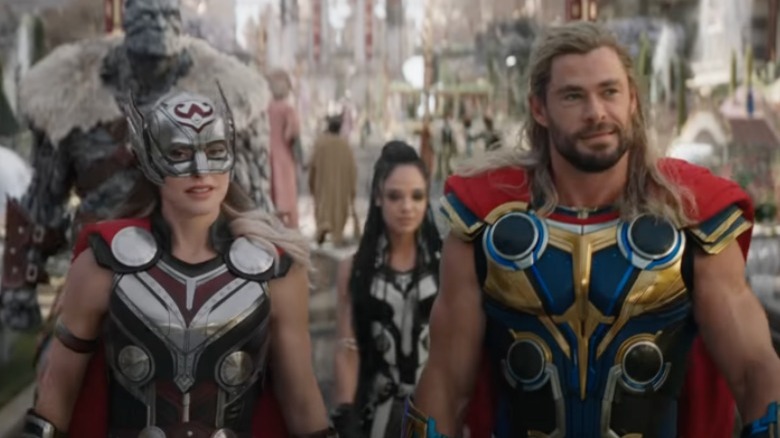 Marvel Studios/Disney
As revealed by the Marvel India Twitter page on June 3, 2022, "Thor: Love and Thunder" will premiere in India early. Instead of having to wait until July 8 to see the highly-anticipated sequel, those in the nation will get to check it out on July 7 instead. The tweet includes an attached image of a "Love and Thunder" poster with the tagline "Thunder so good, even the Gods couldn't wait" and the revised release date. Therefore, if you want to avoid any potential online spoilers for the film, it's likely in your best interest to disappear from social media a day earlier than expected.
While it's disappointing for those who don't live in India that they won't get to see "Thor: Love and Thunder" a day earlier, it's important to put things into perspective. When the movie was first announced, it carried a release date of November 5, 2021, but soon found itself moved to February 18, 2022, as a result of the COVID-19 pandemic (via The Wrap). It then jumped up one week to February 11, but as one could imagine, that date didn't stick either (via The Hollywood Reporter). "Love and Thunder" then moved to May 6, 2022, before finally settling on July 8 of that year (via Variety). 
With all of that in mind, waiting a day longer than Indian MCU fans to see "Thor: Love and Thunder" doesn't seem so bad. As history has proven, the wait could always be worse.