We Can't Take Our Eyes Off This Look At Jared Padalecki As Nightwing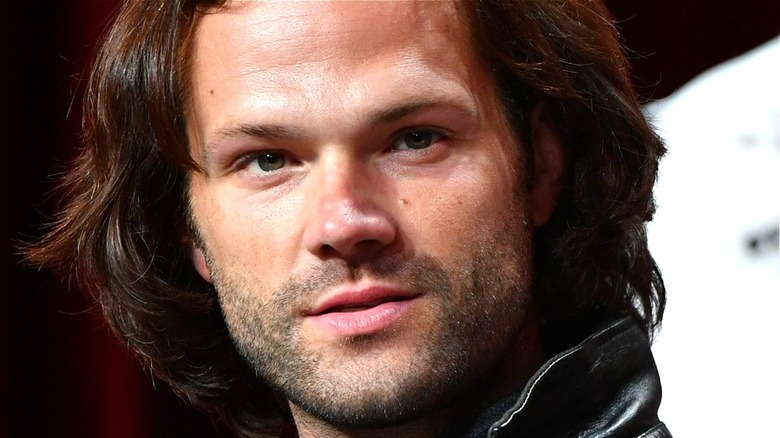 Amy Sussman/Getty Images
Jared Padalecki has been on our radar since the early 2000s. His first prominent role was as Dean Forester in the sensational TV hit "Gilmore Girls," and predominantly starred in horror films such as 2005's "House of Wax" and a 2009 "Friday the 13th" remake. Padalecki was known as a major teen heartthrob for years but became a popular household name in The CW's fantasy horror megahit "Supernatural" where he played Sam Winchester for 15 seasons. Currently, Padalecki stars in another CW show "Walker," playing the lead character Cordell Walker.
Although Padalecki has nothing else lined up right now per IMDb, we are intrigued by the possibility of him playing the coveted comic book sidekick to Batman, Dick Grayson/Nightwing, in a live-action movie version. Before Grayson became the Boy Wonder, Robin, he belonged to an acrobatic family known as the Flying Graysons but traded in this life for a cape and twin escrima sticks after they were violently murdered. 
While Padalecki certainly has the build for the role, there are other aspects of his personality that may or may not suit Grayson's snarky attitude. There's also the fact that he stands 6-foot-4-inches tall. Setting these factors aside, we're definitely intrigued about the artistic look of Padalecki as Nightwing. 
Fans have a lot to say about Jared Padalecki's Nightwing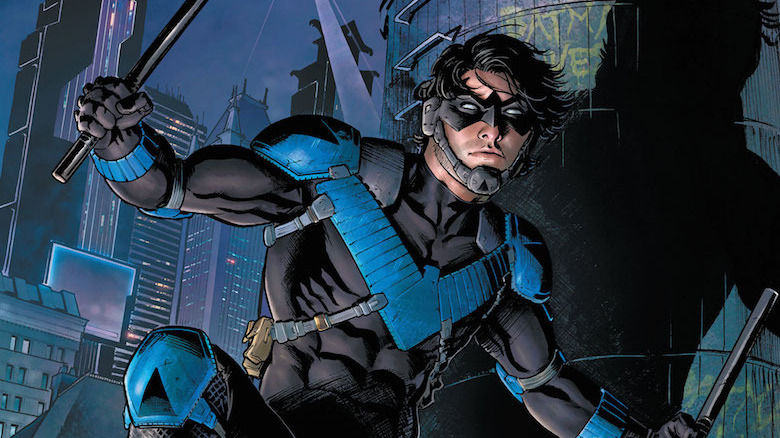 DC Comics
In this Reddit thread, the incredible fan art featuring Jared Padalecki as Nightwing has sparked a lot of discussion among fans. It's safe to say, however, that many of them are mixed on this concept. u/cyke_out commented, "The actor playing Sam does not strike me as someone who's able to convey the level of charm, wittiness, playfulness and athleticism needed for Nightwing." While Padalecki's looks may be more suited for Batman, not everything about him screams Nightwing. On the other hand, u/Bee_Softy chimed, "Ok this would be pretty cool ngl." 
Despite Padalecki's perceived lack of cockiness, swagger, and charisma, it doesn't completely deter people from picturing him as Nightwing. However, there's another big problem involved with this casting: his age. A separate thread about the same topic features similar discussions among fans. u/RobinDJT wrote, "Sadly he is too old IMO. But if there was ever a story about the future, why not." If Padalecki was in his earlier Sam Winchester years, then perhaps he would have been a more suitable decision for Nightwing. With Padalecki already in his mid-30s at the time the thread was created, some fans don't really think this choice could work because, ideally, Nightwing should be in his early-to-mid-20s. 
Regardless of whether or not fans can envision Padalecki playing Dick Grayson/Nightwing, this 2017 tweet says it all. Perhaps, Padalecki playing an older Nightwing may come to fruition at some point in the future.